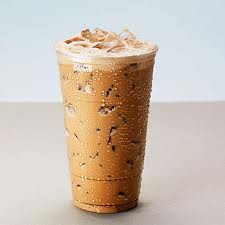 Woo hoo! It's summer time, which means it's the perfect time to enjoy a few tasty frozen treats! After all, what's summer without ice cream or popsicles? Not much of a summer if you ask me.
Instead of running to the store and buying expensive frozen treats, try a few homemade frozen treats. While homemade frozen treats typically a little more time and energy to make, they're definitely something everyone should try. Not only can they help you save a little money, but you'll also be more informed about what's in them.
Homemade frozen treats don't require any preservatives or other chemicals. All you need are a few simple ingredients and some room in the freezer. Homemade frozen treats are also fun to make as a family, and you can make just about anything! You're only limited to your own imagination.
Need some ideas for homemade frozen treats – besides popsicles? Here's a little inspiration!
Ice Cream
You don't need an ice cream maker to make this classic summer treat. There are lots of different ways to make homemade ice cream without an ice cream maker. My personal favorite is the plastic bag method.
The basic idea is to put your ice cream fixin's in a resealable plastic bag, then place that bag inside a larger bag filled with ice and salt. Shake, rotate, and agitate the bags, and the mixture inside will turn into awesome creamy homemade ice cream! A super simple homemade ice cream recipe requires just 1 cup of milk, 2 tablespoons of sugar, and a teaspoon of vanilla.
Frozen Yogurt
The beauty of frozen yogurt is that it's such a decadent treat, but healthy and so simple to make yourself at home. You can make homemade frozen yogurt in an ice cream maker, but it's not absolutely necessary.
Use any flavor of yogurt you like, and add a little sugar to sweeten things up a bit. Freeze it for a couple of hours, then blend it in a food processor or blender. If your homemade frozen yogurt isn't quite firm enough, you can freeze it for an additional one to two hours before eating.
Fruit Kebobs
Serve these fruit kebobs without ever firing up the grill! Slide pieces of fruit onto wooden skewers and place them in the freezer for a couple of hours. You can use any type of fruit you want, including grapes, strawberies, bananas, blueberries, mangoes, and pineapple. If you like your fruit a little sweeter, you can also sprinkle your kebobs with a little sugar.
Iced Coffee
No need to head down to the corner coffee shop for an iced coffee. You can whip one up right in your own kitchen! It's as simply as blending cold coffee, ice, cream, and sugar in a blender.
I'm a pretty big coffee fan and I really don't like watered down coffee. So, I usually freeze any leftover coffee we have each day and use those coffee cubes to make my iced coffee. I also like to use my favorite flavored coffee creamer instead of plain milk. If you're really feeling crazy, you can also blend in a little ice cream.
What about you? What's your favorite homemade frozen treat?