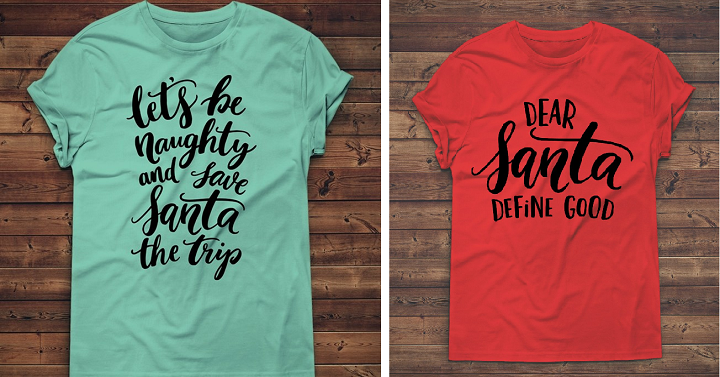 Are you on the naught or nice list? After this it might just be naughty! Snag some Christmas Holiday Tees for just $13.99 + FREE shipping! Choose from a wide variety of colors and sayings like:
Dear Santa Define Good
Dear Santa I can Explain
Let's Be Naughty and Save Santa a Trip
Naught and I know It
With the holidays these would be fun to wear to the family Christmas party!