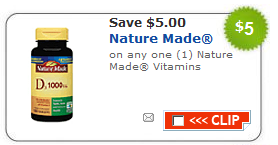 This week Jewel has their Beef Chuck or Bottomless Roast $3.99/lb or Hormel Always Tender Center Cut Pork Roast $3.99/lb.  Buy 3 lbs of either and get Farm Stand Carrots, Sleeved Celery, and Green Giant Klondike Rose Potatoes (3lb bag) for free!
Here are more of the best deals at Jewel this week:
Buy 2 General Mills Cereals 2/$5, Get one Nature Valley Granola Bars FREE
Use $1/2 General Mills Cereals
Use $1/2 General Mills Cereals 1/9/2011 SS Insert
Use $1/3 General Mills Cereals 1/2/2011 GM Insert
Pay as low as $2 each after coupon plus get a FREE box of NV Granola Bars
Green Giant Frozen Boxed Veggies or Jewel Frozen Veggies 10/$10
(Part of the 3 Day Sale)
Use $1/5 Green Giant Frozen Veggies 1/2/2011 GM
Use $.60/3 Green Giant Frozen Veggies
Pay $.80 each after coupon wyb 3
Fresh Express Garden Salad $1
Use $.50/1 Fresh Express Salad
Pay $.50 each after coupon
Athenos Hummus $1.99
Use $2/2 Athenos Hummus
Pay $.99 each after coupon wyb 2
Colgate Toothpaste or Toothbrush $.99
Use $.50/1 Colgate Toothpaste 1/2/2011 SS Insert
Pay $.49 each after coupon
Nature Made Vitamins BOGO
Use $5/1 Nature Made Vitamins (if printed, no longer available) or
Use coupons from All You November 2010, All You January 2011 or 1/2/2011 SS Insert
Final price varies
Thanks, Couponing4For!