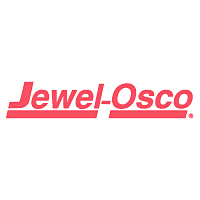 There are some good deals at Jewel this week, in particular a Kelloggs catalina promotion going on. There's a Spend $20, Get $10 OYNO coupon catalina deal AND a Buy 5, Get them for $1.50 each deal as well. One product overlaps: The 8ct Rice Krispie Treats. Now this is only good through 7/26 but here's how it breaks down:
Buy 10 Boxes of Kellogg's Rice Krispies Treats
Buy 1 – 2 Liter of Dr Pepper – 4/$5 this week
Pay $16.25 out of pocket and you will also get a coupon for $10 OYNO PLUS you can submit for the Buy 10, Get $10 Kellogg's Fuel For School Rebate. After all is said and done you should come ahead $3.75 after sale, catalina and rebate.
If you are not interested in so many Rice Krispie Treats you can do other products and take advantage of the buy $20 get $10 OYNO catalina deal. Remember that at Jewel, these catalina promotions usually go by the shelf price, so by using your preferred car and getting the sale price you lower your out of pocket and still qualify for the promotion. Here's another scenario just taking advantage of the $20/$10 catalina deal:
$12.50 buy 5 Keebler cookies
$10 buy four Frosted Mini Wheats
$2.50 buy one Pop Tart
Total =$25
Less $5 instant Kelloggs discount for buying the cereal and poptarts
-$5 five $1/1 Keebler printable coupons (prints two per computer)
-$3 when you use two $1.50/2 Frosted Mini Wheats printable coupons
-$0.55/1 when you use one Poptart coupon from 6/7 RP insert
=Pay $11.45 get a $10 catalina back and submit for one Fuel for School Rebate. That's a profit of $8.55
There are also these other printable coupons you can use:
Use $1/1 Special K Crackers printable
Use $1/1 Special K cereal printable
Use $0.75/1 Special K bars printable
Use $1/2 Keebler cookies printable
Use $0.75/1 Cheez It Crackers
Use $1/1 Kelloggs Cinnabon Bars
Read more about this catalina promotion going on at Jewel and the weekly coupon matches over at Coupon Geek.