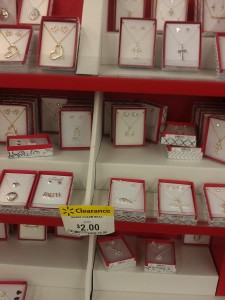 If you're heading to Walmart, make sure you take a swing by the jewelry counter. I found this display of these jewelry gift sets on clearance for just $2! There were still lots of different necklace and earring sets to choose from, and these would be great additions to the gift closet!
This may vary by store, but I imagine that most stores are trying to get rid of these.
Going shopping? Check out all of the recent coupon deals we've found!
Get grocery coupon matchups right at your fingertips with Favado!
Sign up for FREE!

Resources You Might Like:
Coupons.com