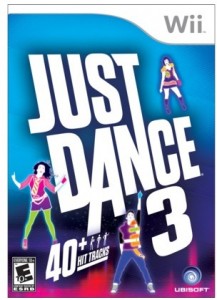 You can get the video game Just Dance 3 Video Game for $20 Shipped. This is available for wii, Xbox 360 and PS3.  This item ships FREE.
I had not looked at the list of songs on this game before this morning. So I just noticed that this includes LMFAO's "Party Rock Anthem". That video is so hilarious! I can't wait to play that song on this game.  You can check out the whole list of songs on Amazon where the game is selling for $29.
Great price for a b-day present by the way!