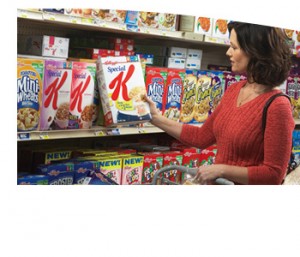 I got a few emails from readers yesterday sharing that the Kelloggs cereals coupons on Coupons.com have been reset. The $2/1 Dry Idea deodorant coupon has also reset.  This means that if you printed these coupons in the past and reached print limit; you can print another set again without any problems.  On other coupon news, check out these other printable coupons available now:
Save $2 on Dove Ultimate Visibly Smooth deodorant IE or FF Thanks Shellie!

Save $1 on 1 4 pack of Danactive or Danactive Light IE or FF
Save $1 off 2 any Kraft Light or Fat Free Pourable Dressing IE or FF
Save $1 off any 15.2 oz bottle of Naked Juice (access after you become a believer/register).
Save 4.00 off any 10 Weight Watchers Smart Ones Product.   IE or FF Saw these ones for 41 each at Walmart last night.  You would pay $0.60 each after coupon wyb ten.
Happy Savings!