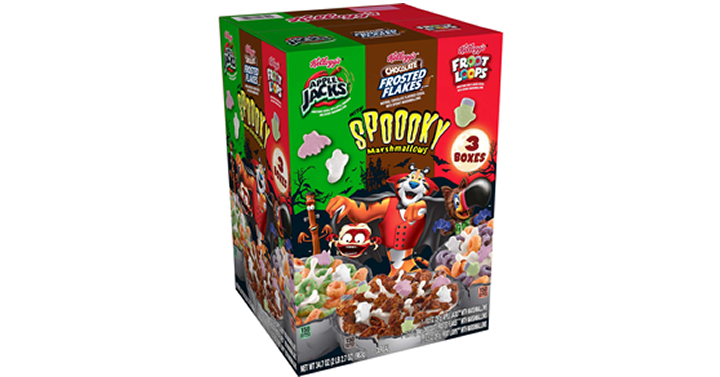 Want some fun cereal for the Halloween season? My kids love it when we make snacks and treats with the seasonal cereals! This box includes one 34.7-ounce variety pack of Kellogg's Apple Jacks, Chocolate Frosted Flakes and Froot Loops with Spooky Marshmallows. How about grabbing this deal now?
Get on over to Sam's Club and get the Kellogg's Halloween Edition Breakfast Cereal, Variety Pack (34.7 oz.)! Priced at just $4.98!
Get free shipping on this item!