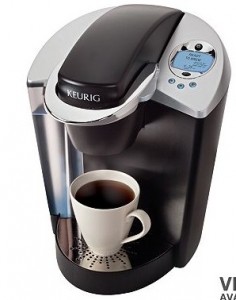 Great discount on the Keurig special edition going on right now at Kohl's. Get it for just $107 plus you also get $30 in Kohl's Cash
Add the Keurig® B60 Special Edition Coffee Brewer  and the price drops down to $134.99.
Then use the code CON20HH4 and you pay $107.99 or GOBBLE15 and you pay $114.74
You will get $ 30 in Kohl's cash back. Your net cost in the best case would be $77.99
The special sale price of $134.99 is after the additional 10% off offered today as part of an early bird sale on kitchen electrics and ends at 3PM CST.  When the time is over the price will go up to $149.
Thanks Passion for Savings!