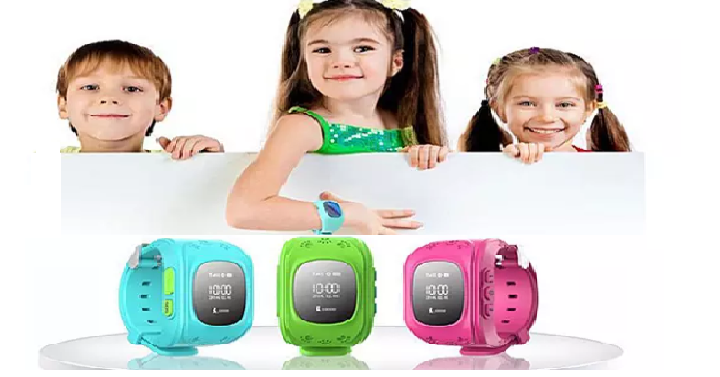 Every kid needs one of these! Right now Open Sky has the Kid Tracker GPS Smartwatch with 911 & Parent Call Functions for only $24.99! (Reg. $47.98) This is a great way to make sure your kids are safe. With these GPS Smartwatches you have the ability to connect to your smartphone an use real-time GPS location and tracking functions. I'm thinking these would be a great Christmas gift for the kids.  It also offers these other features:
Electronic Fence Function: You can designate various activity areas for your kids on the accompanying app. Once your kids leave these areas, the app will alert you automatically.

Remote Monitor Function: Via the app, you can send hear your kids directly thought the Kid Tracker. With its onboard high-sensitivity microphone, you'll also be able to hear what your kids are doing — and they won't know you're listening.

Two-way Communication Function: Parents can dial the Kid Tracker, and your kids can also make a phone call to you by pressing the "1" button for 3 seconds to dial the first recorded phone number or pressing the "2" button for 3 seconds to dial the second.

911 One-Key Call for Help: Your kids can press the "SOS" button for 3 seconds and the Kid Tracker will autodial the 3 reserved SOS phone numbers circularly. These can be anything you enter, including your number, 911, etc.

Call Firewall Function: Your kids can only call pre-entered SOS phone numbers.
In order to get these awesome functions, you just need to download the accompanying app and you'll be set. 
New to OpenSky.com? With over 20 million US shoppers, OpenSky.com is one of the fastest-growing online marketplaces, and hosts daily flash sales with HUGE savings! There are 1000's of unique high quality products from different merchants and customers can discover, buy and share unique items made by extraordinary small businesses from around the world. You'll also get free Shipping on 1000's of products and world-class customer support!