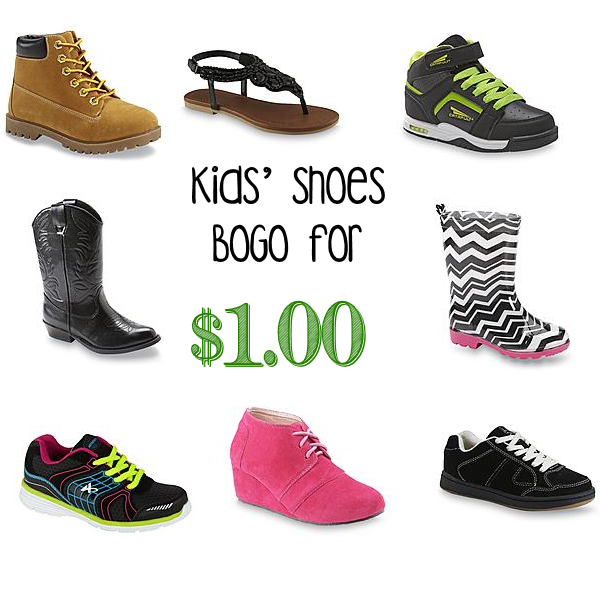 By now, The Boy One's school sneakers are getting pretty worn and it'll be time to retire them to play shoes soon. I swear, I think he chews on them when I'm not looking! There are only a few months of school left, so I don't want to spend a fortune on new sneakers and this Kmart sale is just the thing.
Right now you can buy one pair of kids shoes and get one for $1! This includes sneakers, boots, sandals, and dress shoes. Just add two pairs to your cart, and the discount should be taken automatically.
Free store pickup may be available in some areas.