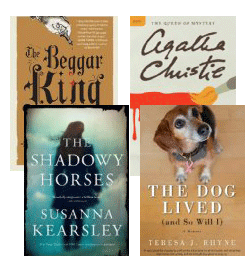 Today's Kindle Deals offer includes over 40 of our most popular Kindle Daily Deals are back by popular demand at $2.99 or less.
Kindle Monthly Deals – Each month they unveil a new collection of 100 Kindle books for $3.99 or less.
Here are some free kindle titles available for download at the moment:
Fiction
Fire & Water: A Suspense-filled Story of Art, Love, Passion, and Madness.
UNSEEN (Mystery, Suspense, Thriller).
The Bone Orchard (Book Two of The Gin Palace Trilogy; Revised March 2013).
No Good Deed: Book One of the Mark Taylor Series (A Psychological Thriller).
The Emerald Queen (A Vieux Carré Romance)
Non Fiction
How to Make a Lightweight Soda Can Backpacking Stove With Your Scouts.
God, Me, and Sweet Iced Tea: Experiencing God in the Midst of Everyday Moments (Women's Issues > Relationships > Southern Living).
Medicine Men: Extreme Appalachian Doctoring.
In Search of the Fun-Forever Job: Career Strategies that Work.
Children and Teen

101 Knock Knock Jokes for Kids (Joke Books for Kids vol. 1).
Learn to Read with Sami and Thomas: Book 1.
Deadly Kisses
Cookbooks
Fruit Is Not Dessert: Rich Low-Calorie Desserts (Scrumptious Low-Calorie Recipes Cookbook).
Easy & Delicious Ginger Recipes: Powerful Healing Root, Weight Loss, And Natural Beauty Secrets. (The Easy & Delicious Recipes)

Remember that you do not need a Kindle e-reader to be able to read this book. You can read it on your PC, iPhone, iPad
, Blackberry and Android. Just download for free the appropriate application to be able to do that. Amazon changes prices without notice, so make sure to check that the kindle price it is still $0.00 before you start downloading this book.