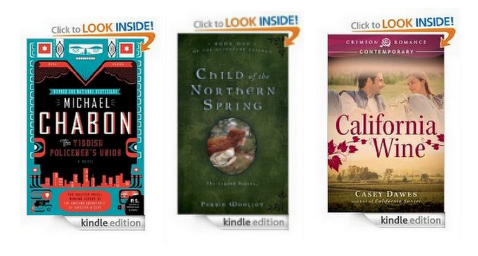 Every day Amazon offers a selection of Romance, Science Fiction, Fantasy and Teen titles at a discounted price.
Kindle Daily Deals – Each day they unveil new Kindle book deals for adults and young readers with prices usually ranging $1.99-$2.99.  Here are today's selections:
Kindle Monthly Deals – Each month they unveil a new collection of 100 Kindle books for $3.99 or less.
Here are some free kindle titles available for download at the moment:
Fiction
Saving Grace (Serve and Protect Series).
Vampire in Denial, a YA Paranormal Romance (Family Blood Ties).
Subway Dancer and Other Stories.
Black Ops The Gate
Non Fiction
30 Days to Better Thinking and Better Living Through Critical Thinking: A Guide for Improving Every Aspect of Your Life, Revised and Expanded.
Children and Teen

ANIMALS: 30 Fascinating Bedtime Stories About Animals – Children's Book With Pictures For Kids Ages 4-8 (Kids Learning Books For Kindle).
Book 1: The Crown Prince (The Kid Emperor of Occultoria).
Cookbooks
THE COOLEST ICED COFFEE BEVERAGES! : How To Make The 10 Most Delicious Iced-Coffee Beverages For Special Occasions And Everyday Fun! (Lucious Linda's Beverage Series).
How to Feed a Family of 4 or More for Less than $200 a Month.
The Paleo Aficionado Soup Recipe Cookbook (The Paleo Diet Meal Recipe Cookbooks).
Country Baking Quick Breads and Muffins (Delicious Recipes).

Remember that you do not need a Kindle e-reader to be able to read this book. You can read it on your PC, iPhone, iPad
, Blackberry and Android. Just download for free the appropriate application to be able to do that. Amazon changes prices without notice, so make sure to check that the kindle price it is still $0.00 before you start downloading this book.