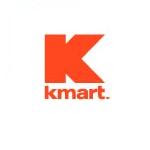 You can check out the Kmart Black Friday ad scan HERE and the list of all store sale lists HERE!
This year, the Kmart Black Friday sale kicks off at 6:00 AM on Thanksgiving, but I'm sure that many of the online deals will go live well before then, so keep checking back!
Here's a list of most of the items listed in the ad. Drag the links to the items you're interested in to your bookmarks bar for quick access when the sale goes live!
Seiki DVD Player
– $19.99 Members get $10 back in points Thanksgiving Night
Sylvania 7 Portable DVD Player
– $39.99 Members get $10 back in points
LG Blu-ray Player w/ Built-In WIFI
– $49.99 Members get $5 back in points
Samsung Blu-ray Player w/ DVD Player
– $49.99 Members get $5 back in points Thanksgiving Night
Nintendo 2DS
– $129.99 Members get $20 back in points 6AM-5PM Thanksgiving Day
Nintendo 3DS
– $199.99 Members get $20 back in points 6AM-5PM Thanksgiving Day
Altec Lansing Orbit Mobile Bluetooth Speaker w/ Clip & Pouch
– $34.99 Members get $15 back in points Thanksgiving Night
BEM Wireless Mini Mobile Bluetooth Speaker
– $9.99
iLive 2.1 Channel Bluetooth Soundbar w/ AM/FM Radio
– $79.99 Members get $5 back in points 6AM-5PM Thanksgiving Day
iLive 2.1 Channel Bluetooth Soundbar w/ AM/FM Radio
– $79.99 Members get $20 back in points 6AM-5PM Thanksgiving Day
iLive Bluetooth Boombox w/ CD Player
– $49.99 Members get $30 back in points Thanksgiving Night
iLive Bluetooth On-Ear Headphones
– $49.99 Members get $40 back in points
iLive Bluetooth Shelf System
– $99.99 Members get $50 back in points 6AM-5PM Thanksgiving Day
iLive Wireless Bluetooth Headphones
– $49.99 Members get $40 back in points 6AM-5PM Thanksgiving Day
Nakamichi 2.0 Channel 90W Bluetooth Soundbar w/ Built-In Subwoofer
– $49.99 Members get $10 back in points Thanksgiving Night
Nakamichi On-Ear Headphones
– $19.99 6AM-5PM Thanksgiving Day
PNY 2200 Power Bank Chargers
– $14.99 Members get 100% back in points
PNY PowerPack T2200 (Black)
– $14.99 Members get 100% back in points 6AM-5PM Thanksgiving Day
PNY PowerPack T2200 (White)
– $14.99 Members get 100% back in points
Samsung 2.1 Channel 120W Bluetooth Soundbar w/ Wired Subwoofer
– $89.99 Members get $5 back in points Thanksgiving Night
Bravery Default (3DS)
– $39.99 Members get $20 back in points 6AM-5PM Thanksgiving Day
FIFA 16 (PS3)
– $34.99 Thursday, Friday & Saturday
FIFA 16 (PS4)
– $39.99 Thursday, Friday & Saturday
LeapPad Software
– $15.99 Thursday, Friday & Saturday
LeapTV Software
– $26.99 Thursday, Friday & Saturday
Luigi's Mansion: Dark Moon (3DS)
– $39.99 Members get $20 back in points 6AM-5PM Thanksgiving Day
Madden 15 (Xbox 360)
– $34.99 Thursday, Friday & Saturday
Madden 15 (Xbox One)
– $39.99 Thursday, Friday & Saturday
Mario & Luigi Dream Team (3DS)
– $39.99 Members get $20 back in points 6AM-5PM Thanksgiving Day
Mario Kart 8 (Wii U)
– $59.99 Members get $40 back in points 6AM-5PM Thanksgiving Day
Pikmin 3 (Wii U)
– $59.99 Members get $40 back in points 6AM-5PM Thanksgiving Day
Pokemon Y (3DS)
– $39.99 Members get $20 back in points 6AM-5PM Thanksgiving Day
Skylander Swap Force & Giant Characters
– Buy One Get One Free Thursday, Friday & Saturday
Skylander Swap Force Adventure Packs
– $14.99 Thursday, Friday & Saturday
Skylander Swap Force Battle Packs
– $14.99 Thursday, Friday & Saturday
Skylander Swap Force Triple Packs
– $14.99 Thursday, Friday & Saturday
Super Mario 3D Word (Wii U)
– $59.99 Members get $40 back in points 6AM-5PM Thanksgiving Day
Super Mario Bros. (3DS)
– $39.99 Members get $20 back in points 6AM-5PM Thanksgiving Day
Super Mario Bros. U (WiiU)
– $59.99 Members get $40 back in points 6AM-5PM Thanksgiving Day
Super Smash Bros. (3DS)
– $39.99 Members get $20 back in points 6AM-5PM Thanksgiving Day
Titanfall (Xbox 360)
– $14.99 Thursday, Friday & Saturday
Titanfall (Xbox One)
– $19.99 Thursday, Friday & Saturday
Video Game Accessories
– $14.99-99.94 Save up to $30 on featured accessories
Xbox 360 Video Games
– $9.99-49.99 Save up to $40, games also available for other systems
Zelda: A Link Between Worlds (3DS)
– $39.99 Members get $40 back in points 6AM-5PM Thanksgiving Day
Zelda: The Windwalker (Wii U)
– $59.99 Members get $40 back in points 6AM-5PM Thanksgiving Day
Fire HD 6′ 8GB Tablet
– $79.99 Members get $10 back in points
Samsung Galaxy Tab 4 7′ 8GB Tablet
– $149.00 members get $20 back in points Thanksgiving Day 6AM-5PM Thanksgiving Day
Samsung Galaxy Tab4 10.1′ 16GB Tablet
– $249.99 Members get $20 back in points 6AM-12NOON
Samsung Galaxy Tab4 7′ Tablet
– $149.99 Members get $20 back in points 6AM-5PM Thanksgiving Day
Trio Stealth G4 7.85′ Quad Core Tablet
– $89.99 Members get $20 back in points
Xtreme 7′ Tablet
– $39.99 Members get $10 back in points
Xtreme 7′ Tablet
– $39.99 Members get $10 back in points 6AM-5PM Thanksgiving Day
Dell Inspiron 15.6″ Notebook w/ Intel Celeron Dual Core N2830, 4GB RAM, 500GB HDD, Windows 8.1 (I35311200BK)
– $249.99 Online only, Members get $20 back in points 6AM-5PM Thanksgiving Day
Canon Elph 135 Digital Camera
– $79.99 Members get 20,000 back in points Thursday, Friday & Saturday
Kodak AZ251 Digital Camera
– $99.99 Thursday, Friday & Saturday
Kodak FZ41 16MP PIXPRO Friendly Zoom Digital Camera (Red)
– $69.99 Members get $20 back in points 6AM-5PM Thanksgiving Day
Nikon S3600 Digital Camera
– $89.99 Members get 20,000 back in points Thursday, Friday & Saturday
RCA 24′ 1080p LED HDTV
– $139.99 Members get $20 back in points 6AM-5PM Thanksgiving Day
RCA 24′ LED HDTV
– $149.99 Members get $20 back in points Thursday, Friday & Saturday
RCA 32′ 1080p LED HDTV
– $179.99 Members get $30 back in points 6AM-5PM Thanksgiving Day
RCA 32′ LED HDTV
– $179.99 Members get $40 back in points
RCA 32′ LED Smart HDTV
– $249.99 Members get $50 back in points Thursday, Friday & Saturday
RCA 40′ LED 1080p HDTV
– $249.99 Members get $50 back in points Thanksgiving Night
RCA 46′ 1080p 60Hz LED HDTV
– $299.99
RCA 46′ 1080p LED HDTV
– $299.99 6AM-5PM Thanksgiving Day
RCA 50′ LED 1080p HDTV
– $399.99 Members get $50 back in points
RCA 55′ LED 1080p 120Hz LED HDTV
– $499.99 Members get $60 back in points
RCA 60′ LED 1080p 120Hz LED HDTV
– $699.99 Members get $50 back in points Thursday, Friday & Saturday
Sanyo 50′ LED 1080p HDTV
– $399.99 Doorbusters 6AM until 12Noon
Seiki 20′ LED HDTV
– $99.99 Members get $20 back in points Thursday, Friday & Saturday
Seiki 32′ LED HDTV
– $169.99 Members get $30 back in points
Seiki 32″ LED/DVD HDTV Combo
– $179.99 Members get $20 Back in SYWR Points 6AM-5PM Thanksgiving Day
Seiki 40′ LED 1080p HDTV
– $239.99 Thursday, Friday & Saturday
Toshiba 40′ LED 1080p HDTV
– $329.99 Members get $30 back in points
Westinghouse 32′ LED/DVD Combo HDTV
– $179.99 Members get $20 back in points
Westinghouse 39′ 1080p 120Hz LED HDTV
– $229.99
Westinghouse 39′ 1080p LED HDTV
– $229.99 6AM-5PM Thanksgiving Day
Westinghouse 55′ 1080p LED HDTV
– $449.99 Members get $50 back in points
Westinghouse 55′ 1080p LED HDTV
– $449.99 Members get $50 Back in SYWR Points 6AM-5PM Thanksgiving Day
Booster Cables
– $14.99-34.49 50% off 7PM-3AM
Craftsman 220-pc. Mechanic's Tool Set
– $89.99 7PM-3AM
Craftsman Ceramic Workshop Heater
– $29.99 6AM-12NOON
DieHard 1150A Portable Power
– $99.99 7PM-3AM
DieHard 425W Inverter
– $34.99 6AM-12NOON
DieHard 950A Portable Power
– $89.99 6AM-5PM Thanksgiving Day
DieHard Automatic 10A Shelf Charger
– $49.99 7PM-3AM
Dirt Devil Quick & Liht Carpet Washer
– $49.99 6AM-12NOON
Evolv 107-pc. Project Kit
– $69.99 7PM-3AM
Motorola 2-way Radio
– $34.99 6AM-12NOON
Peak 150W Cup Inverter
– $17.99 6AM-5PM Thanksgiving Day
Peak Cordless Candlepower Spotlight
– $9.99 6AM-5PM Thanksgiving Day
Plus Starts Wheel Charger
– $69.99 7PM-3AM
Pulsar 1200W Generator
– $99.99 7PM-3AM
Pulsar 1600 PSI Pressure Washer
– $69.99 7PM-3AM
Samsung Bagless Canister Vacuum
– $149.99 7PM-3AM
Whistler XTR 145 Radar Detector
– $34.99 6AM-12NOON
Air Crazy Hot Air Corn Popper (Black)
– $19.99 6AM-5PM Thanksgiving Day
Bella 3×1.5-qt. Slow Cooker
– $29.99 Thanksgiving Night
Bella Griddle
– $9.99 Thanksgiving Night
Black & Decker 12-cup Programmable Coffeemaker
– $14.99 Thanksgiving Day 6AM-5PM Thanksgiving Day
Black & Decker 12-cup Programmable Coffeemaker (Black, White, Red)
– $14.99 6AM-5PM Thanksgiving Day
Black & Decker 5-cup Coffeemaker
– $9.99 Thanksgiving Night
Black & Decker 5-speed Hand Mixer
– $9.99 Thanksgiving Night
Black & Decker 8-cup Food Processor
– $24.99 6AM-5PM Thanksgiving Day
Black & Decker Juice Extractor
– $24.99 6AM-5PM Thanksgiving Day
Black & Decker Rotary Belgian Waffle Maker
– $19.99 Thanksgiving Day 6AM-5PM Thanksgiving Day
Black & Decker Rotary Belgian Waffle Maker
– $19.99 6AM-5PM Thanksgiving Day
Black & Decker Smart Steam Iron
– $9.99 Thanksgiving Night
Blender & Juicers
– $15.99-183.99 20% off Thanksgiving Night
Bunn Coffeemaker
– $49.99 6AM-5PM Thanksgiving Day
Cake Pop Maker
– $14.99 Thanksgiving Night
Essential Home 3-knob Toaster Oven
– $19.99 Thanksgiving Day 6AM-5PM Thanksgiving Day
Essential Home 3-Knob Toaster Oven
– $19.99 6AM-5PM Thanksgiving Day
George Foreman 4-serving Removable Plate Grill
– $29.99 Thanksgiving Night
Hamilton Beach 4-qt. Slow Cooker
– $9.99 Thanksgiving Night
Hamilton Beach 5-qt. Slow Cooker
– $29.99 6AM-12NOON
Hamilton Beach 6-slice Toaster Oven
– $29.99 6AM-12NOON
Hamilton Beach 6-speed Stand Mixer
– $69.99 6AM-12NOON
Hamilton Beach 8-cup Deep Fryer
– $24.99 Thanksgiving Day 6AM-5PM Thanksgiving Day
Hamilton Beach 8-cup Deep Fryer
– $24.99 6AM-5PM Thanksgiving Day
Hamilton Beach 8-qt. Slow Cooker
– $29.99 6AM-12NOON
Hamilton Beach Multi-Function Blender
– $29.99 6AM-12NOON
Hotdog Toaster
– $14.99 Thanksgiving Night
Magic Bullet 17-pc. Blending/Mixing System
– $39.99 6AM-5PM Thanksgiving Day
Magic Bullet 17-pc. Hispeed Blending/Mixing System
– $39.99 Thanksgiving Day 6AM-5PM Thanksgiving Day
Mini Chocolate Fondue Fountain
– $14.99 Thanksgiving Night
Mr. Beer European Microbrewery System
– $29.99 6AM-5PM Thanksgiving Day
Mr. Beer North America Microbrewery System
– $29.99 6AM-5PM Thanksgiving Day
Mr. Coffee 12-cup Coffeemaker
– $14.99 6AM-12NOON
Nostalgia Hot Air Popcorn Popper
– $14.99 Thanksgiving Night
Oster .9-cu. ft. Microwave
– $49.99 Thanksgiving Night
Oster 10-speed Blender
– $14.99 Thanksgiving Day 6AM-5PM Thanksgiving Day
Oster 10-Speed Blender (Black, White, Red)
– $14.99 6AM-5PM Thanksgiving Day
Oster 14-speed Blender
– $19.99 Thanksgiving Day 6AM-5PM Thanksgiving Day
Oster 14-Speed Blender
– $19.99 6AM-5PM Thanksgiving Day
Presto Dual Basket 12-cup Deep Fryer
– $39.99 Thanksgiving Night
Proctor 2-Slice Toaster
– $4.99 6AM-5PM Thanksgiving Day
Proctor Silex 2-slice Toaster
– $4.99 Thanksgiving Day 6AM-5PM Thanksgiving Day
Proctor Silex Can Opener
– $4.99 6AM-5PM Thanksgiving Day
Proctor Silex Hand Mixer
– $4.99 6AM-5PM Thanksgiving Day
Proctor Silex Iron
– $4.99 6AM-5PM Thanksgiving Day
Rachel Ray 10-pc. NonStick Ceramic Cookware Set
– $99.99
Singer 23-Stitch Sewing Machine
– $69.99 Thanksgiving Night
Singer Pixie Craft Sewing Machine
– $39.99 6AM-5PM Thanksgiving Day
Stir Crazy Popper
– $29.99 6AM-5PM Thanksgiving Day
West Bend Theater Popper
– $59.99 Thanksgiving Day 6AM-5PM Thanksgiving Day
West Bend Theater Popper
– $59.99 6AM-5PM Thanksgiving Day
Air Hogs RC Axis 300X Helicopter
– $14.99 Thursday, Friday & Saturday
Apples to Apples Board Game
– $12.99 6AM-5PM Thanksgiving Day
Baby Alive Pretty In Pigtails Dolls
– $14.99 Thursday, Friday & Saturday
Baby Alive Sips and Tickles Princess Doll
– $9.99 Doorbusters 7PM until 3AM
Baby Alive Sips and Tickles Princess Doll
– $9.99 7PM-3AM
Baby Doll
– $5.00 Thursday, Friday & Saturday
Baby Doll Stroller
– $5.00 Thursday, Friday & Saturday
Ball Pit
– $14.99 Doorbusters 7PM until 3AM
Ball Pit
– $14.99 7PM-3AM
Barbie & Ken Gift Set
– $12.99 Thanksgiving Morning
Barbie & Ken Gift Set
– $12.99 Thanksgiving Morning
Barbie Barbie & Ken Gift Set
– $12.99 6AM-5PM Thanksgiving Day
Barbie Doll
– $5.00
Barbie Doll
– $5.00
Barbie Doll w/ Vehicle
– $10.00 Thursday, Friday & Saturday
Barbie Dolls
– $5.00 6AM-5PM Thanksgiving Day
Barbie Getting Ready for the Ball Gift Set
– $10.00 Thursday, Friday & Saturday
Barbie Mani/Pedi Set
– $14.99 Thursday, Friday & Saturday
Barbie Sleepover Barbie Doll
– $5.00 6AM-5PM Thanksgiving Day
Barbie Sparkling Snow White Princess Doll
– $5.00 6AM-5PM Thanksgiving Day
Battleship Board Game
– $8.99 6AM-5PM Thanksgiving Day
Board Games
– $4.99-12.99 Thanksgiving Morning
Bop It Game
– $5.99 6AM-5PM Thanksgiving Day
Buzz Bee Range Master
– $12.99 Thursday, Friday & Saturday
Buzz Side Winder
– $12.99 Thursday, Friday & Saturday
CAT Large Dump Truck
– $29.99 50% off Thanksgiving Night
CAT Large Dump Truck
– $29.99 50% off Thanksgiving Night
CAT Toys TAKE-A-PART Trucks
– $4.99-29.99 Buy one, get one free at 50% off Thursday, Friday & Saturday
Character Skateboards 21′
– $10.00 Thursday, Friday & Saturday
Character Toys (Cars, Planes & Toy Story Toys)
– $3.99-49.99 Buy one, get one at 50% off Thursday, Friday & Saturday
Character Youth Toy Skate Combos
– $12.99 6AM-5PM Thanksgiving Day
Charter Toys, assortment
– $15.00 Doorbusters 7PM until 3AM
Charter Toys, assortment
– $15.00 7PM-3AM
Charter Youth Toy Skate
– $12.99 Doorbusters 6AM until 5PM
Charter Youth Toy Skate
– $12.99 Thanksgiving Day 6AM-5PM Thanksgiving Day
Cootie Board Game
– $5.99 6AM-5PM Thanksgiving Day
Craftsman My First Deluxe Workbench 3′ tall
– $49.99 Thursday, Friday & Saturday
Darth Vader 31′ Figure
– $24.99 Thursday, Friday & Saturday
Disney 10′ Princess Bikes
– $26.99 Thursday, Friday & Saturday
Disney 10′ Princess Bikes ( Minnie, Cars & Spiderman)
– $19.99 7PM-3AM
Disney Frozen 3-wheel Scooters
– $20.00 Thursday, Friday & Saturday
Disney Frozen Board Game
– $12.99 6AM-5PM Thanksgiving Day
Disney Frozen Elsa Snow Glow Light Up Singing Doll
– $29.99 6AM-5PM Thanksgiving Day
Disney Frozen Snow Glow Elsa Doll
– $29.99 Thanksgiving Morning
Disney Frozen Snow Glow Elsa Doll
– $29.99 Thanksgiving Morning
Disney Pricess Dolls
– $5.00
Disney Pricess Dolls
– $5.00
Disney Princess Ariel Under The Sea Surprise
– $14.99 Thursday, Friday & Saturday
Disney Princess Dolls
– $5.00 6AM-5PM Thanksgiving Day
Disney Princess Dresses
– $10.00 Thursday, Friday & Saturday
Disney Princess Toddler Doll, includes 2 dresses
– $14.99 Doorbusters 7PM until 3AM
Disney Princess Toddler Doll, includes 2 dresses
– $14.99 7PM-3AM
Doll Bathtub
– $14.99 Thursday, Friday & Saturday
Doll Deluxe Outfits
– $14.99 Thursday, Friday & Saturday
Doll Salon 18′ Chair
– $14.99 Thursday, Friday & Saturday
Dora
– $6.99-129.99 Up to 50% off, online only 6AM-5PM Thanksgiving Day
Dora Cooking Adventure Kitchen
– $49.99 Doorbusters 7PM until 3AM
Dora Cooking Adventure Kitchen
– $49.99 7PM-3AM
Electric Micro Mini Bike
– $179.99 Thursday, Friday & Saturday
Elefun Board Game
– $12.99 6AM-5PM Thanksgiving Day
ESPN Air Hockey Table
– $74.99 Thursday, Friday & Saturday
Everyday Fashion Dolls
– $8.00
Everyday Fashion Dolls
– $8.00
Figures 31′
– $19.99 Thanksgiving Night
Figures 31′
– $19.99 Thanksgiving Night
Fisher Price Laugh and Learn Toys
– $8.99-59.99 Buy one, get one free Black Friday
Fisher-Price Loving Family Dollhouse
– $39.99 Doorbusters 7PM until 3AM
Fisher-Price Loving Family Dollhouse
– $39.99 7PM-3AM
Fizz Skateboard
– $15.00 Thursday, Friday & Saturday
Furreal Happy to See Me Baby Cuddles
– $15.99 Thursday, Friday & Saturday
Go Fish Board Game
– $5.99 6AM-5PM Thanksgiving Day
HiHo Cherry O Board Game
– $5.99 6AM-5PM Thanksgiving Day
Hot Wheels
– $6.99-129.99 Up to 50% off, online only 6AM-5PM Thanksgiving Day
Hot Wheels 16′ Slider
– $79.99 Thursday, Friday & Saturday
Huffy Marvel Spiderman Bike
– $26.99 Thursday, Friday & Saturday
Huffy Safari Tricycle
– $24.99 6AM-5PM Thanksgiving Day
Huffy Safari Tricyle
– $24.99 Doorbusters 6AM until 5PM
Huffy Safari Tricyle
– $24.99 Thanksgiving Day 6AM-5PM Thanksgiving Day
Hungry Hungry Hippos Board Game
– $8.99 6AM-5PM Thanksgiving Day
Imaginext Castle Dragon
– $24.99-39.99 50% off, Doorbusters 7PM until 3AM
Imaginext Castle Dragon
– $24.99-39.99 50% off 7PM-3AM
Imaginext Rescue City Center
– $24.99 Thanksgiving Night
Imaginext Rescue City Center
– $24.99 Thanksgiving Night
Imaginext Toys
– $3.99-64.99 Buy one, get one at 50% off Thursday, Friday & Saturday
Impact 44′ Portable System
– $69.99 6AM-5PM Thanksgiving Day
InnoTab 3S Plus
– $79.99-109.99 6AM-5PM Thanksgiving Day
InnoTab 3S Tab
– $79.99-109.99 Thanksgiving Morning
InnoTab 3S Tab
– $79.99-109.99 Thanksgiving Morning
InnoTab Max
– $79.99-109.99 Thanksgiving Morning
InnoTab Max
– $79.99-109.99 Thanksgiving Morning
InnoTab Max
– $79.99-109.99 6AM-5PM Thanksgiving Day
InnoTab Software
– $79.99-109.99 6AM-5PM Thanksgiving Day
Just Kidz 28-pc. Tea Party Set
– $30.00-40.00 Thursday, Friday & Saturday
Just Kidz 3-in-1 Artist Easel
– $30.00-40.00 Thursday, Friday & Saturday
Just Kidz 4 Cash Register w/ Shopping Cart
– $15.00 Thursday, Friday & Saturday
Just Kidz 4 Pack Construction Vehicle Set
– $15.00 Thursday, Friday & Saturday
Just Kidz Deluxe Baby Doll Set
– $15.00 Thursday, Friday & Saturday
K'nex 50 Model Building Set
– $16.99 6AM-5PM Thanksgiving Day
K'nex Lincoln Logs Horseshoe Hill Station
– $16.99 6AM-5PM Thanksgiving Day
K'nex Model Kit
– $16.99
K'nex Model Kit
– $16.99
K'next Building Sets
– $16.99 6AM-5PM Thanksgiving Day
Kenetic Sand Wacky-tivities 2-lb.
– $14.99 50% off 6AM-5PM Thanksgiving Day
Kenmore My First Wooden Kitchen Refrigerator
– $99.99 Thursday, Friday & Saturday
Kenmore My First Wooden Washer & Dryer
– $99.99 Thursday, Friday & Saturday
Kids Craft Activities
– $10.99-12.99 50% off 6AM-5PM Thanksgiving Day
Kinetic Sand 2 lb. Brown
– $14.99 50% off
Kinetic Sand 2 lb. Brown
– $14.99 50% off
LaLaLoopsy Baking Oven
– $39.99 online only 6AM-5PM Thanksgiving Day
Lalaloopsy Diaper Surprise Babies
– $15.99 Doorbusters 7PM until 3AM
Lalaloopsy Diaper Surprise Babies
– $15.99 7PM-3AM
LeapFrog Cell Phone Chat & Count
– $16.99-24.99 50% off Thursday, Friday & Saturday
LeapFrog LeapPad Ultra
– $109.99 Thursday, Friday & Saturday
LeapFrog Shapes & Sharing Picnic Basket
– $16.99-24.99 50% off Thursday, Friday & Saturday
LeapTV by LeapFrog
– $149.99 Thursday, Friday & Saturday
Lego Chima & Super Heroes Construction Set
– $9.99-39.99 40% off Black Friday
Lego City & Friends Set
– $9.99-19.99 40% off, 7PM until 3AM
Lego City & Friends Set
– $9.99-19.99 40% off 7PM-3AM
Lego Ninjago X-1 Ninja Charger
– $39.99 Thursday, Friday & Saturday
Life Boad Game
– $12.99 6AM-5PM Thanksgiving Day
Lights Off Glow in the Dark Mini Hoop
– $9.99 6AM-5PM Thanksgiving Day
Lincoln Logs
– $16.99 Thanksgiving Morning
Lincoln Logs
– $16.99 Thanksgiving Morning
Little People Toys
– $3.99-64.99 Buy one, get one at 50% off Thursday, Friday & Saturday
Little People Wheelies Garage
– $24.99-39.99 50% off, Doorbusters 7PM until 3AM
Little People Wheelies Garage
– $24.99-39.99 50% off 7PM-3AM
Little Tikes I am an Artist Station
– $29.99 Doorbusters 7PM until 3AM. On sale for 39.99 Friday & Saturday
Little Tikes I am an Artist Station
– $29.99 Doorbusters 7PM until 3AM. On sale for 39.99 Friday & Saturday
Locker 17′ Board
– $5.00 Thursday, Friday & Saturday
Longboard Skareboar 34′ or 36′
– $40.00 Thursday, Friday & Saturday
Loving Family Toys
– $6.99-129.99 Up to 50% off, online only 6AM-5PM Thanksgiving Day
Marvel Action Figures
– $5.99-34.99 30% off, online only 6AM-5PM Thanksgiving Day
Marvel Ultimate Spider-Man 31′ Spider-Man Figure
– $5.99-34.99 30% off, online only 6AM-5PM Thanksgiving Day
Matchbox AXLE Wrecking Buddy
– $49.99 Thursday, Friday & Saturday
MD Sports 48′ 12-in-1 Multi Game Table
– $79.99 Thursday, Friday & Saturday
Mega Bloks
– $2.99-69.99 Buy one get one at 50% off Thanksgiving Night
Mega Bloks
– $2.99-69.99 Buy one get one at 50% off Thanksgiving Night
Mega Bloks
– $6.99-129.99 Up to 50% off, online only 6AM-5PM Thanksgiving Day
Mega Bloks 25-pc. Building Bucket
– $2.99 Thursday, Friday & Saturday
Monster High Activities
– $7.99-24.99 30% off, online only 6AM-5PM Thanksgiving Day
Monster High Catacomb
– $79.99 Thanksgiving Morning
Monster High Catacomb
– $79.99 Thanksgiving Morning
Monster High Dolls, assortment
– $13.00 Doorbusters 7PM until 3AM
Monster High Dolls, assortment
– $13.00 7PM-3AM
Monster High Freaky Fusion Hybrid Dolls
– $16.99 Black Friday
Monster High Freaky Fusions Catacombs Castle
– $79.99 6AM-5PM Thanksgiving Day
Monster High Mani/Pedi Set
– $14.99 Thursday, Friday & Saturday
Monster High Monster Fashion Design Artist Tote
– $7.99-24.99 30% off, online only 6AM-5PM Thanksgiving Day
Motovox Gas Mini Bike
– $299.99 Thursday, Friday & Saturday
Mousetrap Board Game
– $8.99 6AM-5PM Thanksgiving Day
My Girls 18′ Doll Dollhouse Sweet Bungalow
– $239.99 online only 6AM-5PM Thanksgiving Day
My Little Pony 5′ Plush
– $3.00 Thursday, Friday & Saturday
My Little Pony Equestria Girl
– $8.00
My Little Pony Equestria Girl
– $8.00
My Little Pony Equestria Girl Stage
– $22.99 Doorbusters 7PM until 3AM
My Little Pony Equestria Girl Stage
– $22.99 7PM-3AM
Nerf Demolisher 2-in-1
– $27.99 Thursday, Friday & Saturday
Nerf Elite Rough Cut
– $21.99-24.99 50% off Thanksgiving Night
Nerf Elite Rough Cut
– $21.99-24.99 50% off Thanksgiving Night
Nerf N-Strike Elite Centurion
– $27.99 Thursday, Friday & Saturday
Nerf N-Strike Elite Sidestrike 2 Pack
– $21.99-24.99 50% off Thanksgiving Night
Nerf N-Strike Elite Sidestrike 2 Pack
– $21.99-24.99 50% off Thanksgiving Night
Nerf Rebelle Agent Bow
– $19.99 Thursday, Friday & Saturday
Nerf Rebelle Hearbreaker Bow
– $12.99 6AM-5PM Thanksgiving Day
Nerf Rebelle Heartbreaker Bow
– $12.99 Thanksgiving Morning
Nerf Rebelle Heartbreaker Bow
– $12.99 Thanksgiving Morning
Nerf Rebelle Spylight
– $12.99 Thanksgiving Morning
Nerf Rebelle Spylight
– $12.99 Thanksgiving Morning
Nerf Rebelle Spylight Blaster
– $12.99 6AM-5PM Thanksgiving Day
New Bright 4×4 Monster Jam 5′ R/C Monster Truck
– $6.99 6AM-5PM Thanksgiving Day
NKOK Air Banditz Air Falcon Helicopter
– $9.99 Thursday, Friday & Saturday
Operation Board Games
– $8.99 6AM-5PM Thanksgiving Day
Orbeez
– $6.99-59.99 online only 6AM-5PM Thanksgiving Day
Orbeez Luxury Spa
– $6.99-59.99 online only 6AM-5PM Thanksgiving Day
Perfection Board Game
– $5.99 6AM-5PM Thanksgiving Day
Play-Dog Launch Board Game
– $12.99 6AM-5PM Thanksgiving Day
Play-Doh Drill 'n Frill Playset
– $7.99 Thursday, Friday & Saturday
Play-Doh Playset Assortment
– $7.99 Thursday, Friday & Saturday
Playful Emma Doll
– $9.99 Thursday, Friday & Saturday
Playskool Heroes
– $6.99-34.99 30% off 6AM-5PM Thanksgiving Day
Playskool Mr. Potato Head Toys
– $6.99-34.99 6AM-5PM Thanksgiving Day 6AM-5PM Thanksgiving Day
Playskool Sesame Street Big Hugs Elmo Figure
– $29.99 6AM-5PM Thanksgiving Day
Pogo Sticks
– $24.99-39.99 50% off Thursday, Friday & Saturday
Power Construction Toys
– $9.99 6AM-5PM Thanksgiving Day
Power Ranger Megazord
– $14.99 Thanksgiving Night
Power Ranger Megazord
– $14.99 Thanksgiving Night
Power Trains Starter Set
– $9.99 Thursday, Friday & Saturday
Power Trains Starter Set Drawbridge
– $9.99 6AM-5PM Thanksgiving Day
Power Trains Toys
– $9.99 6AM-5PM Thanksgiving Day
Power Ultra Battle Gear
– $14.99 Thanksgiving Night
Power Ultra Battle Gear
– $14.99 Thanksgiving Night
Power Wheels Barbie Jammin' Jeep 12V
– $229.99 Thursday, Friday & Saturday
Power Wheels Hot Wheels Dune Racer 12V
– $229.99 Thursday, Friday & Saturday
Puppy Surprise Plush
– $17.99 Doorbusters 7PM until 3AM
Puppy Surprise Plush
– $17.99 7PM-3AM
Puzzles
– $1.99-16.99 Buy one, get one free at 50% off Thursday, Friday & Saturday
Quad or Inline Skate
– $19.99 Thursday, Friday & Saturday
Razor 27′ Ripster
– $34.99 Thursday, Friday & Saturday
Razor A Scooter
– $17.99 7PM-3AM
Razor E 100 Electric Scooter, Pink
– $114.99 Thursday, Friday & Saturday
Razor Ground Force Drifter
– $24.99 Thursday, Friday & Saturday
Razor Pocket Mod
– $219.99 Thursday, Friday & Saturday
Razor Pocket MX350
– $219.99 Thursday, Friday & Saturday
Road Rippers Lightning Rods
– $4.99-29.99 Buy one get one free 6AM-5PM Thanksgiving Day
Road Rippers Motorcycles
– $4.99-29.99 Buy one get one free 6AM-5PM Thanksgiving Day
Road Rippers Vehicles
– $4.99-29.99 Buy one, get one free Thanksgiving Morning
Road Rippers Vehicles
– $4.99-29.99 Buy one, get one free Thanksgiving Morning
Road Rippers Vehicles
– $4.99-29.99 Buy one get one free 6AM-5PM Thanksgiving Day
Roboraptor
– $49.99 Thursday, Friday & Saturday
Robosapien
– $49.99 Thursday, Friday & Saturday
Rubiks Board Game
– $5.99 6AM-5PM Thanksgiving Day
Safari 3-wheel Scooter
– $17.99 Thursday, Friday & Saturday
Safari Tricycle
– $29.99 Thursday, Friday & Saturday
Satellite 12V Electric Scooter
– $59.99 Doorbusters 6AM until 5PM
Satellite 12V Electric Scooter
– $59.99 Thanksgiving Day 6AM-5PM Thanksgiving Day
Satellite 12V Electric Scooter
– $59.99 6AM-5PM Thanksgiving Day
Satellite RK9 Electric Scooter
– $69.99 Thursday, Friday & Saturday
Scottergories Board Game
– $12.99 6AM-5PM Thanksgiving Day
Board Games
– $8.99 6AM-5PM Thanksgiving Day
Sesame Street Big Hugs Elmo
– $29.99 Thanksgiving Morning
Sesame Street Big Hugs Elmo
– $29.99 Thanksgiving Morning
Simon Swipe Board Game
– $12.99 6AM-5PM Thanksgiving Day
Singer Knitting Machine
– $19.99-26.99 50% off Thursday, Friday & Saturday
Singer Sewing Machine
– $19.99-26.99 50% off Thursday, Friday & Saturday
Sportcraft Bowl-A-Rama
– $37.99 7PM-3AM
Sportcraft Double Shot Basketball Game
– $34.99 Black Friday
Sportspower 12-ft. Trampoline 1/ 3-Arch Enclosure & Flash Light Zone
– $199.99 6AM-5PM Thanksgiving Day
Street Flyers Pogo Stick
– $13.00 Doorbusters 6AM until 5PM
Street Flyers Pogo Stick
– $13.00 Thanksgiving Day 6AM-5PM Thanksgiving Day
Street Flyers Pogo Stick
– $13.00 6AM-5PM Thanksgiving Day
Street Flyers Zinc Attack Folding Scooter
– $39.99 Thursday, Friday & Saturday
Street Flyers Zinc Nitro Folding Scooter
– $39.99 Thursday, Friday & Saturday
Taboo Board Game
– $12.99 6AM-5PM Thanksgiving Day
Telestrations Board Game
– $12.99 6AM-5PM Thanksgiving Day
Thomas & Friends My First Ironworks Delivery Playset
– $12.99 6AM-5PM Thanksgiving Day
Thomas & Friends Toys
– $4.99-64.99 Buy one, get one at 50% off Thursday, Friday & Saturday
Titan 12′ Hero Figures
– $7.99 Thanksgiving Night
Titan 12′ Hero Figures
– $7.99 Thanksgiving Night
Tonka Off Road Hauler
– $14.99 Thursday, Friday & Saturday
Toss Across Board Game
– $5.99 6AM-5PM Thanksgiving Day
Traditional Wood Doll House
– $79.99 Thursday, Friday & Saturday
Trampoline 12′ with Enclosure
– $149.99 Thanksgiving Night
Trampoline 12′ with Enclosure
– $149.99 Thanksgiving Night
Trampoline 15′ with Enclosure
– $269.99 Black Friday
Transformers Age of Extinction Crosshair Power Attacker
– $9.99 online only 6AM-5PM Thanksgiving Day
Transformers Age of Extinction Flip & Change Lockdown
– $9.99 online only 6AM-5PM Thanksgiving Day
Transformers Age of Extinction Flip & Smash Toys
– $9.99 online only 6AM-5PM Thanksgiving Day
Transformers Age of Extinction Power Attackers Toys
– $9.99 online only 6AM-5PM Thanksgiving Day
Transformers Flip & Smash toys
– $15.99 Thursday, Friday & Saturday
Transformers Mega Flip Bumblebee
– $19.99 Thursday, Friday & Saturday
Twister Rave Board Game
– $12.99 6AM-5PM Thanksgiving Day
Twister Board Game
– $8.99 6AM-5PM Thanksgiving Day
Upland Dragonfly Girls Bike
– $26.99 Thursday, Friday & Saturday
Upland Storm Boys Bike
– $26.99 Thursday, Friday & Saturday
Vtech Crazy Legs Learning Bug
– $14.99 Thursday, Friday & Saturday
Vtech Remote Racer Smart Car
– $14.99 Thursday, Friday & Saturday
WWE Gym Playset
– $19.99 Thanksgiving Night
WWE Gym Playset
– $19.99 Thanksgiving Night
WWE Figures
– $7.99 Thursday, Friday & Saturday
WWE John Cena Deluxe Electronic Smackdown Trainer
– $34.99 Black Friday
WWE Toys
– $3.99-99.99 Buy one, get one free Black Friday
Yahtzee Board Game
– $5.99 6AM-5PM Thanksgiving Day
Youth Basketball System
– $49.99 6AM-5PM Thanksgiving Day
Yvolution Y Fliker A3 Air Red Scooter
– $129.99 Thursday, Friday & Saturday
Zoomer
– $79.99 6AM-5PM Thanksgiving Day
Zoomer Spin Master Dino Bonekruncher
– $79.99