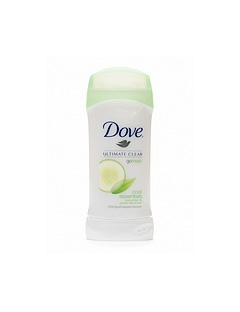 Big surprise this morning for all of us not to see Kmart super doubles advertised in the weekly Kmart circular. I hear your frustration about the lack of advertisement. At this point my only advice is to grab the phone and call your local store to confirm before heading to the store. Others are saying that coupons are doubling regardless as long as you have your Rewards Card scanned. For those of you that may get a "no, we are not doubling" from stores that were supposed to be doubling you may want to email corporate and get an written response you can bring with you to the store. Although I am sure lots of you are thinking too much hassle for five measly doubled coupons. Do what you are comfortable doing.
For those of you who have stores that are doubling coupons here is a deal. There is a catalina promotion going on at Kmart on Dove Beauty products: get a $5 catalina back when you buy $15 in Dove products. Here's how to make this a moneymaker deal
Buy 4 Dove Ultimate Clear $3.79 each
Use $2/1 any Dove Ultimate printable coupons or
Use $1.25/1 Dove Ultimate Beauty Care Anti-Perspirant/Deodorant from 3/7 RP insert
Pay as little as just tax (if you use the $2/1 printable coupons) and get back a $5 catalina coupon
The $1.25/1 Dove coupon makes for small moneymaker deal as well.  There is also a gift card promotion on Procter&Gamble products.  The Krazy Coupon Lady has a scenario on those.  Check it out!
Happy Easter!  Just wanted to stop by and share these deals with you.  I hope you are having a nice day.