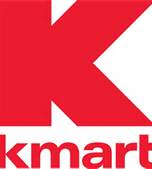 Here are this weeks Kmart Matchups.
Here are this weeks Kmart Matchups.

Kmart will double up to $1 manufacturer's coupons – EVERYDAY!
Limit 5 coupons per day
You may only purchase 4 of the same item using double coupons
Only 1 coupon will be doubled per item.
You must scan your shop your way rewards card to get your coupons doubled
You must have a minimum of $25 in groceries and pharmacy items before coupons are scanned in order for them to be doubled.
Double Coupons up to $1 (including PG Brand Saver coupons) with a purchase of $25 or more in grocery and drugstore merchandise w/ your Shop Your Ways Rewards Card. Limit 5 coupons per customer per day. *At participating locations!
Pay s indicated are based on double coupons
SAVE ON GAS DEALS
Save $1 per gallon on gas wyb $40 or more on participating Nestle Purina or Hartz pet products below. Offer valid 12/1-1/4. Redeem at Participating local gas stations.
Purina Dog Chow or Puppy Chow 32-42 lb bag or ONE 16.5 lb bag dry dog food $19.99
$3/1 Purina One Smartblend Dry Dog Food printable
$1/1 Purina Dog Chow Brand Dog Food printable
$1/1 Purina Dog Chow Brand Dog Food printable
FREE Purina One Brand Dog Food printable
$1/1 Purina Dog Chow Brand Dog Food printable
$1/1 Purina Dog Chow, Puppy Chow, Active Senior 7+, Little Bites, Dog Chow Light & Healthy or Healthy Morsels, exp. 1/26/14 (RP 10/27/13 R)
Pay $16.99 each wyb (1)
Beneful Dry Dog Food 14-15.5 lb bag $13.99
$1/1 Purina Beneful Dry Dog Food printable
$1/1 Beneful Dry Dog Food printable
$1/1 Beneful Dry Dog Food printable
$2/1 Purina Beneful Dog Food, exp. 2/17/14 (SS 11/17/13)
Pay $11.99 each wyb (1)
Beneful Prepared Meals 9-10 oz., 4/$5
All Hartz Dog Pads and Chikables Dog Treats 5-5.6 oz., 15% off
$2/1 Hartz Dog Training Pads printable
Friskies Canned Cat Food 5.5 oz., 20/$10
$1 off Friskies Wet Cat Food Cans, exp. 12/8/13 (SS 09/08/13)
Pay 41¢ each wyb (24)
Beggin Strips 6 oz., T-Bonz 10 oz., or Busy Bone 4-7 oz., Dog Treats 4/$10
$1/1 Purina Beggin' Item, exp. 12/29/13 (SS 09/29/13)
B1G1 Purina Beggin' Item, exp. 1/24/14 (RP 11/24/13)
$1.10/2 Purina Brand Dog Snacks printable
$1/1 Purina Busy Chew Treat, exp. 12/29/13 (SS 09/29/13)
B1G1 Purina Beneful Dog Snack, exp. 12/17/13 (SS 11/17/13)
$1/2 Purina Dog Snacks, exp. 1/27/14 (RP 10/27/13)
Pay $1.25 each wyb (2)
Friskies Dry Cat Food 16 lb bag $10.99
$1/1 Purina Friskies Dry Cat Food printable
$1/1 Purina Friskies Brand Dry Cat Food printable
$1/1 Purina Friskies Brand Dry Cat Food printable
$1.50/3 Friskies Dry Cat Food Bags, exp. 12/8/13 (SS 09/08/13)
$1/2 Purina Friskies Dry Cat Food, exp. 1/20/14 (SS 10/20/13)
Pay $8.99 each wyb (1)
Tidy Cats Scoop litter 35 lb $11.99
$1/1 Purina Tidy Cats Cat Litter, exp. 1/19/14 (RP 10/27/13)
Pay $9.99 each wyb (1)
SHOP YOUR WAY REWARDS DEALS
$5 SYWR Points wyb $30 or more on Holiday Fragrance Gift Sets
$5 SYWR Points wyb $30 or more on Holiday Cosmetic or Nail Gift Sets
Crayola Create to Destroy $12.99
$5 SYWR Points wyb $50 or more on assorted Crayola items through 12/24
$2/$24 Crayola Create2Destroy Products printable
$1/$7.50 Crayola Create2Destroy Product printable
Pay $11.99 each wyb (1) or $10.99 each if your store doubles
Crayola Projector Light Designer or Marker Airbrush $19.99
$5 SYWR Points wyb $50 or more on assorted Crayola items through 12/24
$3/1 Crayola Maker Airbrush printable
$3/1 Crayola Maker Airbrush printable
$5/$20 Crayola Products printable
Pay $16.99
Crayola Melt & Mold Factory or Digital Light Designer $44.99
$5 SYWR Points wyb $50 or more on assorted Crayola items through 12/24
$5/$20 Crayola Products printable
$5/1 Crayola Digital Light Designer printable
Pay $39.99 each
Crayola Marker Maker, Inspiration Art Kit, Doodle Color Mat, Mess Free Touch Light or Doodle Lap Desk $19.99
$5 SYWR Points wyb $50 or more on assorted Crayola items through 12/24
$5/$20 Crayola Products printable
Pay VARIES
$2 SYWR Points wyb Duracell Batteries Coppertop AA or AAA 8 pk., C or D 4 pk., or 9V 2pk., or Quantum AA or AAA 6pk., $6.99
$0.50/1 Duracell CopperTop, Quantum, Ultra Photo Lithium or Specialty Batteries printable
$8 off Furby Boom Toy from Hasbro AND Duracell Quantum Item, exp. 12/14/13 (RP 11/24/13)
$5 off Big Hugs Elmo from Hasbro AND Duracell Quantum or Coppertop Item, exp. 12/31/13 (RP 11/24/13)
$3/2 Duracell Coppertop, exp. 12/31/13 (RP 11/24/13)
$5 off FurReal Friends Cuddles My Giggly Monkey Toy from Hasbro AND Duracell Quantum Item, exp. 12/31/13 (RP 11/24/13)
Pay $4.49 each wyb (1) or $3.99 each if your store doubles
$2.50 SYWR Points wyb Prestone 50/50 Antifreeze $11.99
INSTANT SAVINGS DEALS
Save up to $10 Instantly on your total hair appliance Purchase
$2 off Instantly wyb $15-$24.99
$4 off Instantly wyb $25-$34.99
$7 off Instantly wyb $35-$49.99
$10 off Instantly wyb $50+
1 1/4 inch Instyler or 3/4 Instyler $99.99
Pay $89.99
Conair Curl Secret $99.99
Pay $89.99
Conair 223 You Reel Dryer $27.99
Pay $23.99
Conair CS710 Argon Straightener $34.99
Pay $30.99
CATALINA DEALS
Save up to $20 off your next Grocery, Beauty or Healthcare Purchase wyb assorted Electric Shaving or Oral purchases
$5 off Coupon on your next purchase wyb $30-$49.99
$10 off Coupon on your next purchase wyb $50-$89.99
$20 off Coupon on your next purchase wyb $90+
Norelco Powertouch PT734 $59.99
$5/1 Philips Norelco PowerTouch Razor printable
$10/1 Philips Norelco Click & Style or PowerTouch with Aquatec Razor or StyleShaver printable
$5/1 Philips Norelco PowerTouch Razor or Replacement Head or Trimmer, exp. 1/31/14 (SS 11/24/13 R)
$10/1 Philips Norelco Click & Style or PowerTouch with Aquatec Razor or StyleShaver, exp. 1/31/14 (SS 11/24/13 R)
Pay $49.99
Norelco Sensotouch 2D 1150X $79.99
$10/1 Philips Norelco SensoTouch Razor 2D or 3D printable
$30/1 Philips Norelco SensoTouch 3D or SensoTouch 2D printable
$20/1 Philips Norelco SensoTouch 2D Razor, exp. 1/31/14 (SS 11/24/13 R)
Pay $49.99 each
Norelco Trimmer G370 $14.99
$10 off your next Grocery, Beauty or Healthcare Purchase wyb $30 on participating PG Products
Covergirl Cosmetics BOGO 50% off
$1/1 CoverGirl Clean Whipped Creme Foundation printable
$1/1 CoverGirl Mascara printable
$0.75/1 CoverGirl Outlast Stay Brilliant Nail Gloss printable
$0.75/1 CoverGirl Flamed Out Shadow Pot or Flamed Out Shadow Pencil printable
$1/1 CoverGirl Clean Whipped Creme Foundation printable
$1/1 CoverGirl Outlast 3 in 1 Foundation printable
$15 Prepaid Visa wyb $50 of P&G Beauty Products (Mail-in Rebate)
$2/1 CoverGirl Outlast Lipcolor or Outlast Double Lipshine, exp. 12/31/13 (P&G 12/01/13)
$3/1 CoverGirl +Olay Product, exp. 12/31/13 (P&G 12/01/13)
$1/1 CoverGirl Product, exp. 12/31/13 (P&G 12/01/13)
$1/1 CoverGirl Product, exp. 2/28/14 (P&G Mailer)
Clairol Nice N Easy, Root Touch-Up or Natural InstinctsHair Color $6.99
$15 Prepaid Visa wyb $50 of P&G Beauty Products (Mail-in Rebate)
$2/1 Clairol Hair Color, exp. 12/31/13 (RP 11/24/13)
$5/2 Clairol Hair Color, exp. 12/31/13 (RP 11/24/13)
Pay $4.49 each wyb (2)
Vidal Sassoon hair color $8.99
$2/1 Vidal Sassoon Hair Color, exp. 12/31/13 (SS 11/10/13 R)
$1/1 Vidal Sassoon Hair Color, exp. 12/31/13 (SS 11/10/13)
$15 Prepaid Visa wyb $50 of P&G Beauty Products (Mail-in Rebate)
Pay $6.99 each
Vidal Sassoon or Pantene Hair Care 5.1-25.3 oz., 2/$8
$3/2 Vidal Sassoon Shampoo, Conditioner or Styler Product, exp. 12/31/13 (SS 11/10/13)
$1/1 Vidal Sassoon Shampoo, Conditioner or Styler Product, exp. 12/31/13 (P&G 12/01/13)
$15 Prepaid Visa wyb $50 of P&G Beauty Products (Mail-in Rebate)
$2/2 Pantene Shampoo or Conditioner printable
$1/1 Pantene Styler or Treatment Product printable
$0.75/1 Pantene Shampoo or Conditioner Product printable
$1/1 Pantene Styling Product, exp. 3/31/14 (Align Product Insert)
$3/2 Pantene Product, exp. 12/31/13 (P&G 12/01/13)
$1/1 Pantene Styler or Treatment Product, exp. 12/31/13 (P&G 12/01/13)
Pay $2 each
Mr. Clean Cleaners 32-40 oz., or Magic Eraser 2-4 ct., 2/$6
Swiffer Sweeper Dry Mop or Duster w/ extender Handle Starter Kits or Duster Refill 10 ct., $8.99
$1/1 Swiffer Refill, exp. 12/31/13 (P&G 12/01/13)
$1/1 Swiffer Sweeper Starter Kit or Duster Extender Starter Kit, exp. 12/31/13 (P&G 12/01/13)
$1/1 Swiffer Refill, exp. 2/28/14 (P&G Mailer)
Pay $6.99 each wyb (1)
Pampers Super Pack Diapers 58-128 ct., $24.99
$2/1 Pampers Easy Ups Trainers printable
$1.50/1 Pampers Swaddlers Diapers printable
$1.50/1 Pampers Baby Dry Diapers printable
$0.50/1 Pampers Wipes printable
$1.50/1 Pampers Baby Dry printable
$1.50/1 Pampers Swaddlers Diapers printable
$2 off Pampers Diaper or Pants AND Dreft Detergent, exp. 12/31/13 (RP 11/24/13)
Pay $22.99 each
Pampers Wips 320-360 ct., $9.99
$0.50/1 Pampers Wipes printable
$0.50/1 Pampers Wipes printable
Pay $8.99 each
Tide Pods 16 ct., 2/$10
Downy Liquid 48-60 load, Sheets 105-120 ct., Bounce Sheets 120 ct., or Dryer Bar 2 month 2/$10
$0.50/1 Downy, Bounce or Tide Washing Machine Cleaner or Boost, exp. 12/31/13 (P&G 12/01/13)
$3/2 Tide Detergent or Downy or Tide Washing Machine Cleaner, exp. 12/31/13 (P&G 12/01/13)
$0.50/1 Downy Liquid or Sheets printable
Pay $4.25 each wyb (2)
Febreze Fabric Refreshers 18.5-27 oz., 2/$10
$1/1 Bounce Dryer Bar, exp. 2/28/14 (P&G Mailer)
$0.50/1 Febreze Product, exp. 12/31/13 (P&G 12/01/13)
$1.50/2 Febreze Product, exp. 12/31/13 (P&G 12/01/13)
$0.50/1 Febreze Fabric Refresher, exp. 12/31/13 (P&G 12/01/13)
Pay $4 each
Tide Liquid Detergent 100 oz., $11.99
$1.50/2 Tide Detergents or Tide Boost printable
$0.40/1 Tide Detergent printable
$2/1 Tide Detergent, exp. 12/31/13 (P&G 12/01/13)
$3/2 Tide Detergent or Downy or Tide Washing Machine Cleaner, exp. 12/31/13 (P&G 12/01/13)
Pay $9.99 each
Tide Powder Detergent 53-80 oz., $12.99
$2/1 Tide Detergent, exp. 12/31/13 (P&G 12/01/13)
$3/2 Tide Detergent or Downy or Tide Washing Machine Cleaner, exp. 12/31/13 (P&G 12/01/13)
Pay $10.99 each
GROCERY DEALS
Hickory Farms Summer Sausage 26 oz., $9.99
Betty Crocker, Reese's or Hershey's Cookie Mixes 12.5-17.5 oz., Solo Pastry Filling 12 oz., or Nestle Morsels 12 oz., 2/$5
$1 off Betty Crocker Cookie Icing AND Betty Crocker Decor printable
$0.75/2 Betty Crocker Ready To Spread Frosting, Supreme Brownie Mix, Dessert Bar Mix, Supermoist Cake Mix or Cookie Mix, exp. 1/4/14 (SS 11/10/13)
$0.75/2 Nestle Toll House Morsels, exp. 12/31/13 (RP 11/17/13)
$1/3 Nestle Toll House Morsels, exp. 12/31/13 (RP 11/17/13)
$1.25/3 Nestle Toll House Morsels, exp. 12/31/13 (RP 11/17/13 R)
Pay $1.75 each wyb (2)
Westfield Farms Cheese chunks or Shreds 8 oz., $1.88
Oscar Mayer Turkey or Ham Lunchmeat 16 oz., $2.99
Keebler Town House 9.5-13.8 oz., Club Crackers 11.7-13.7 oz., or Fudge Shoppe Cookies 6.6-15 oz., 2/$4
Hormel Compleats 9-10 oz., Kraft Deluxe or Velveeta Shells & Cheese 2/$5
$1.50/3 Hormel Compleats Microwave Meals printable
$1.50/3 Hormel Compleats Microwave Meals printable
$1.50/3 Hormel Sandwich Makers Products or Homel Compleats Microwave Meals, exp. 1/6/14 (SS 11/10/13)
Pay $2 each wyb (3)
Queen Anne Cherries or Blueberries 5.6 oz., 2/$3
Pepsi 2L 4/$5
Aquafina 24 pk., $4.88
Cheetos 9-9.75 oz., Fritos 10.25-10.5 oz., or Canned Dips 2/$5
Smart Sense Purified Water 35 pk., $3.99
Smart Sense Spring Water 24 pk., $2.99
Rockstar 16 oz., SoBe Lifewater or Juice 20 oz., Aquafina, Lipton Naturals 20 oz., and others 88¢
General Mills Select Cereals 2/$5
*Cheerios & Cinnamon Toast Crunch pictured
$0.85/1 Kix Cereal, Berry Berry Kix, Honey Kix printable
$1.10/2 Chex Cereals: Rice Chex, Corn Chex, Wheat Chex, Honey Nut Chex, Chocolate Chex, Cinnamon Chex, Apple Cinnamon Chex, Vanilla Chex printable
$1/2 Chex Cereals: Rice Chex, Corn Chex, Wheat Chex, Honey Nut Chex, Chocolate Chex, or Cinnamon printable
$1.10/2 Chex Cereals: Rice Chex, Corn Chex, Wheat Chex, Honey Nut Chex, Chocolate Chex, Cinnamon Chex, Apple Cinnamon Chex, Vanilla Chex printable
$0.75/1 Kix Berry Berry Kix, or Honey Kix printable
$0.85/1 Multi Grain Cheerios or Multi Grain Cheerios Peanut Butter Cereal printable
$0.85/1 Kix Cereal, Berry Berry Kix, Honey Kix printable
$0.85/1 Kix Cereal, Berry Berry Kix, Honey Kix printable
$0.85/1 Multi Grain Cheerios or Multi Grain Cheerios Peanut Butter Cereal printable
$1.10/2 Chex Cereals: Rice Chex, Corn Chex, Wheat Chex, Honey Nut Chex, Chocolate Chex, Cinnamon Chex, Apple Cinnamon Chex, Vanilla Chex printable
$0.85/1 Multi Grain Cheerios or Multi Grain Cheerios Peanut Butter Cereal printable
$0.85/1 Multi Grain Cheerios or Multi Grain Cheerios Peanut Butter Cereal printable
$1/2 General Mills Cinnamon Toast Crunch, Cocoa Puffs, Lucky Charms, or Trix printable
$0.75/1 Multi Grain Cheerios or Multi Grain Cheerios Peanut Butter Cereal printable
$0.85/1 Kix Cereal, Berry Berry Kix, Honey Kix printable
$1/2 Chex Cereals: Rice, Corn or Wheat printable
$0.50/1 Lucky Charms Cereal printable
$1/3 General Mills Big G Cereals, exp. 11/30/13 (SS 10/20/13)
$1/2 General Mills Cereals, exp. 1/4/14 (SS 11/24/13 R)
$1/2 Cheerios Cereals, exp. 12/14/13 (SS 11/03/13 #2)
$0.75/1 Trix Product, exp. 12/14/13 (SS 11/03/13 #2)
$1/3 General Mills Big G Cereals, exp. 12/21/13 (SS 11/10/13)
$1/2 General Mills Big G Cereals, exp. 7/27/14 (Package Insert)
$1/2 General Mills Cheerios, exp. 12/1/13 (Blinkie)
Pay 80¢ each
Betty Crocker Fruit Snacks 2/$5
$0.60/2 Betty Crocker Fruit Shapes, Fruit by The Foot Fruit Gushers or Fruit Roll-Ups Fruit Flavored Snacks, Ocean Spray Fruit Flavored Snacks, Motts Fruit Flavored Snacks or Sunkist Fruit Flavored Snacks printable
$0.60/2 Betty Crocker Fruit Shapes, Fruit by The Foot Fruit Gushers or Fruit Roll-Ups Fruit Flavored Snacks, Ocean Spray Fruit Flavored Snacks, Motts Fruit Flavored Snacks or Sunkist Fruit Flavored Snacks printable
$0.60/2 Betty Crocker Fruit Shapes, Fruit by The Foot Fruit Gushers or Fruit Roll-Ups Fruit Flavored Snacks, Ocean Spray Fruit Flavored Snacks, Motts Fruit Flavored Snacks or Sunkist Fruit Flavored Snacks printable
$0.60/2 Betty Crocker Fruit Shapes, Fruit by The Foot Fruit Gushers or Fruit Roll-Ups Fruit Flavored Snacks, Ocean Spray Fruit Flavored Snacks, Motts Fruit Flavored Snacks or Sunkist Fruit Flavored Snacks printable
$0.50/2 Betty Crocker Fruit Shapes, Fruit by the Foot, Fruit Gushers or Fruit Roll-Ups printable
$0.50/2 Betty Crocker Fruit Shapes, Fruit By The Foot, Fruit Gushers, or Fruit Roll-Ups, Ocean Spray Fruit Flavored Snacks, Motts Fruit Flavored Snacks or Sunkist Fruit Flavored Snacks printable
Pay $1.90 each wyb (2)
Nature Valley or Fiber One Bars 5 ct., or 6.0-8.9 oz., 2/$5
$1/2 Nature Valley Granola Bars, Granola Thins, Soft-Baked Oatmeal Squares, Fiber One Chewy Bars or Fiber One 90 Calorie Product, exp. 12/21/13 (SS 10/27/13 R)
$0.50/2 Nature Valley Granola Bars, Granola Thins, Soft-Baked Oatmeal Squares, Fiber One Chewy Bars or Fiber One 90 Calorie Product, exp. 12/21/13 (SS 10/27/13)
$1/2 Nature Valley Granola Bars, Nature Valley Granola Thins, or Nature Valley Soft-baked Oatmeal Squares, exp. 7/27/14 (Package Insert)
$0.60/1 Fiber One Chewy Bars, Fiber One 90 Calorie Products (Bars, Brownies, Cakes or Fiber One Protein Chewy Bars printable
$0.50/1 Fiber One Chewy Bars, 90 Calorie Product, Protein Chewy Bars or Meal Bar, exp. 11/30/13 (SS 10/06/13 R)
Pay $1.50 each wyb (1)
Maxwell House Coffee 11.5 oz., 2/$5
Ruby Kist Apple Juice Cocktail 64 oz., 5/$5
Hunts Snack Pack 4 pk., 5/$5
HEALTH & BEAUTY DEALS
Oral B Power Toothbrush or Refills 3 ct., $19.99
$2/1 Oral-B Replacement Brush Heads, exp. 12/31/13 (RP 11/24/13 R)
Pay $17.99 each
Nature Made Vitamins, Minerals or Supplements BOGO
$1/1 Nature Made CoQ10 printable
$1/1 Nature Made Adult Gummies printable
$1/1 Nature Made Fish Oil printable
$1/1 Nature Made VitaMelts printable
$1/1 Nature Made Vitamin B printable
$1/1 Nature Made Multivitamin printable
$1/1 Nature Made Product printable
$1/1 Nature Made Melatonin printable
$1/1 Nature Made Magnesium printable
$2/1 Nature Made Fish Oil printable
$2/2 Nature Made Product, exp. 12/3/13 (SS 11/03/13)
$1/1 Nature Made VitaMelts Product, exp. 12/3/13 (SS 11/03/13)
Personal Care Gift Sets $9.99-$16.99
$1/1 Old Spice Gift Set Printable
$1/1Olay Gift Set Printable
$3/1 Axe Gift Set Printable
$2/1 Axe Gift Pack, exp. 12/1/13 (RP 11/03/13)
Pay VARIES
Massage Assortment $9.99-$24.99
Goody, Conair, Scunci, Enchante, Revlon, Donna or Titan Hair Accessories B2G1
L'oreal Excellence or Healthy Look Haircolor $6.99
L'Oreal Preference Hair Color $7.99
$3/1 L'Oreal Preference Hair Color, exp. 12/28/13 (RP 11/03/13)
Pay $4.99 each
Just For Men Hair Color BOGO 50% off
$2/1 Just For Men Product printable
Eucerin, Aquaphor, Nivea or Dial Skincare BOGO 50% off
$1/1 Eucerin Product printable
$1/1 Eucerin Skin Calming Daily Moisturizing Creme printable
$2/1 Eucerin Eczema Relief Body Creme or Instant Therapy Creme, exp. 12/31/13 (RP 10/27/13 R)
$2/1 Eucerin Hand or Body Lotion, exp. 12/31/13 (RP 11/24/13)
$1/1 Aquaphor Skin Care, Lip Care or Baby Care Product printable
$1/1 Nivea Body Lotion, exp. 12/22/13 (RP 11/24/13)
$1/1 Nivea Men Body Lotion, exp. 12/22/13 (RP 11/24/13)
$1.50/1 Dial Lotion, exp. 12/31/13 (ALL YOU Dec '13)
$1/1 Dial Lotion, exp. 12/7/13 (RP 11/10/13)
BOD Man, Body Fantasies Signature or Designer Imposters $1 off
Gillette Fusion ProGlide Manual Razor or Assorted Disposables $7.99
$5 off Gillette Fusion ProGlide Razor Wyb Fusion ProGlide Cartridge, exp. 12/15/13 (P&G 12/01/13)
$3/1 Gillette Fusion ProGlide Razor, exp. 2/28/14 (P&G Mailer)
$3/1 Gillette Fusion ProGlide Razor, exp. 12/31/13 (RP 11/10/13)
Pay $4.99 each wyb (1)
Assorted Old Spice or Gillette Body Wash 16-18 oz., or Old Spice, Gillette or Secret Deodorant $3.99
$0.50/1 Old Spice Anti-Perspirant or Deodorant Product printable
$0.50/1 Old Spice Body Wash printable
$1/2 Old Spice Product, exp. 12/31/13 (P&G 12/01/13)
$1 off Old Spice Shave Prep wyb Old Spice Product, exp. 12/31/13 (P&G 12/01/13)
$15 Prepaid Visa wyb $50 of P&G Beauty Products (Mail-in Rebate)
$0.75/1 Secret Outlast, Scent Expressions or Clinical, exp. 12/31/13 (P&G 12/01/13), if included
Pay VARIES-Depending on what is included
Olay Skincare BOGO 50% off
$2/1 Olay Total Effects, Pro-X, or Regenerist Facial Moisturizer printable
$2/1 Olay Total Effects Facial Moisturizer, exp. 12/31/13 (SS 11/10/13)
$1/1 Olay Facial Moisturizer printable
$3/1 Olay Pro-X Facial Moisturizer or Facial Cleanser, exp. 12/31/13 (SS 11/10/13)
$15 Prepaid Visa wyb $50 of P&G Beauty Products (Mail-in Rebate)
$3/1 CoverGirl +Olay Product, exp. 12/31/13 (P&G 12/01/13)
$3/1 Olay Pro-X Moisturizer or Facial Cleanser, exp. 12/31/13 (P&G 12/01/13)
$0.75/1 Olay Body Wash Body Bar or Hand and Body Lotion, exp. 12/31/13 (P&G 12/01/13)
$3/2 Olay Facial Moisturizers or Facial Cleansers, exp. 12/31/13 (P&G 12/01/13)
$3/1 Olay Regenerist Facial Moisturizer, exp. 12/31/13 (P&G 12/01/13)
Always or Tampax, Pads, liners or Tampons 20-128 ct., 2/$11
$0.50/1 Always Pantiliner printable
$1/1 Always Pad printable
$15 Prepaid Visa wyb $50 of P&G Beauty Products (Mail-in Rebate)
$0.50/1 Always Product, exp. 2/28/14 (P&G Mailer)
Pay $4.50 each
Tampax Pearl, Always Infinity or Radiant 10-36 ct., $6.99
$15 Prepaid Visa wyb $50 of P&G Beauty Products (Mail-in Rebate)
$2.50/2 Tampax Pearl or Radiant Tampons or Pearl Liners, exp. 12/31/13 (P&G 12/01/13)
$0.50/1 Tampax Pearl, Raidant Tampon or Pearl Liner, exp. 2/28/14 (P&G Mailer)
$1/1 Always Pad printable
$2.50/2 Always Radiant Pads or Infinity Pad Product, exp. 12/31/13 (P&G 12/01/13)
Pay $5.74 each wyb (2)
Crest Toothpaste 4.1-8 oz., Oral-B 3D White, Complete or Advantage toothbrushes 1 ct., or Indicator 2 pk., $3.29
$0.50/1 Crest Pro-Health, Crest Plus Scope, or Crest 3D Whitening Toothpaste printable
$1/1 Crest Pro-Health Stages or Pro-Health For Me Toothpaste, exp. 12/31/13 (P&G 12/01/13)
$1 off Oral-B Pulsar, CrossAction, Advantage or (2) Indicator or Cavity Defense, exp. 3/31/14 (Align Product Insert)
$1 off Oral-B Pulsar, 3D White, Pro-Health, Complete or Indicator or Cavity Defense Toothbrushes, exp. 2/28/14 (P&G Mailer)
Pay $1.29 each
Fixodent 2-2.4 oz., $3.99
Smart Sense or Prevail protective undergarments BOGO 50% off
Smart Sense or Image Essentials Feminine Hygiene or Sanitary Products BOGO 50% off
Sensodyne, ProNamel or Poligrip 2.1-4 oz., $4.99
$0.75/1 Sensodyne Product printable
$1/1 ProNamel Toothpaste printable
$1/1 Super Poligrip Product, exp. 12/3/13 (RP 11/03/13)
$1/1 Super Poligrip printable
Pay $2.99 each
Mucinex Fast Max liquid 6 oz., or Caplets 20 ct., $10.99
$5 SYWR Points wyb Prilosec OTC 42 Ct., $24.99
$5/1 Prilosec OTC (any), exp. 3/31/14 (Align Product Insert)
$1/1 Prilosec OTC Product, exp. 12/31/13 (P&G 12/01/13)
$1/1 Prilosec OTC Product, exp. 2/28/14 (P&G Mailer)
Pay $14.99 each
Dayquil or Nyquil 12 oz., or 24 ct., $7.49
FREE Puffs Product wyb Vicks Product, exp. 12/15/13 (P&G 12/01/13)
HOUSEHOLD DEALS
Palmolive Dish Liquid 20-25 oz., 2/$4
$0.50/1 Palmolive Scent Essentials Dish Liquid, exp. 12/14/13 (SS 11/24/13 R)
Pay $1 each, if included
Puffs Multipack Facial Tissues $4.99
$1/2 Puffs Item, exp. 6/30/14 (Charmin Insert)
$0.50 off Puffs Singles or Multipack, exp. 2/28/14 (P&G Mailer)
Pay $3.99 each wyb (2)
Glad Trash Bags 50-90 ct., $12.49
Clorox Bleach 55-96 oz., or Bleach Gel 24 oz., 2/$4
$0.25/1 Clorox Bleach printable
$0.50/1 Clorox Bleach printable
$0.25/1 Clorox Bleach Product printable
$0.25/1 Clorox Bleach Product printable
Pay $1 each
Clorox Toilet Bowl Cleaner 24 oz., 2/$4
Pine-Sol 24-28 oz., or S.O.S. pads 10 ct., 2/$4
$0.50 off Pine-Sol Cleaner printable
Pay $1.50 each wyb (2)
Cloroz 2 Booster Pks 16-20 ct., or Liquid 33 oz., or Powder 49.2 oz., $4.99
Xtra Liquid Laundry Detergent 68.75-75 oz., $1.99
Suavitel liquid fabric Softener 150 oz., $6.49
Fabuloso 128-169 oz., $6.49
Dixie Plates 20-48 ct., Bowls 24 ct., 9 oz., cups, Napkins 180 ct., or Mardi Gras Napkins 250 ct., 2/$4
$1/2 Dixie Plates, Cups or Bowls printable
$0.50/1 Dixie Plates, exp. 7/31/14 (Dixie Insert)
$0.50/1 Dixie Ultra Plastic Cups, exp. 7/31/14 (Dixie Insert)
$0.50/1 Dixie Napkins, exp. 7/31/14 (Dixie Insert)
Pay $1 each wyb (1)
Angel Soft Bathroom Tissue 24 regular rolls or 12 double rolls $5.49
$0.25/1 Angel Soft Bath Tissue Product printable
$0.45/1 Angel Soft Bath Tissue, exp. 12/17/13 (RP 11/17/13)
$1/2 Angel Soft Bath Tissue, exp. 12/17/13 (RP 11/17/13 R)
$0.55/1 Angel Soft Item printable
Pay $4.39 each
Sparkle Paper Towels 8ct., $5.49
$1/1 Sparkle Package printable
$1/1 Sparkle Paper Towels, exp. 12/31/13 (ALL YOU July '13)
$0.50/1 Sparkle Paper Towels, exp. 12/17/13 (RP 11/17/13)
$1/2 Sparkle Paper Towels, exp. 12/17/13 (RP 11/17/13 R)
Pay $3.49 each
HOLIDAY DEALS
Assorted Seasonal Bath or Body Gifts 25% off
Scotch Holiday Wrapping Paper B2G1
Children's Holiday Gift Sets $9.99 or less
Stocking Stuffers 0.14-5.05 oz., 10/$10
Fanny Farm Boxed Chocolate 10-12 oz., $5.99
OFFICE & SCHOOL DEALS
Westcott 8 inch Scissors 3 pk., $4.99
OTHER DEALS
Castrol GTX Conventional Oil Quart $3.39
Castrol GTX Conventional Oil 5.1 qt Jug $16.49
All DieHard Booster Cables 50% off
Plus Start Auto Batteries psa $59.98