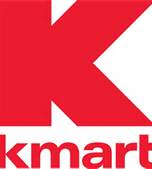 Here are this weeks Kmart Matchups.
Kmart will double up to $1 manufacturer's coupons – EVERYDAY!
Limit 5 coupons per day
You may only purchase 4 of the same item using double coupons
Only 1 coupon will be doubled per item.
You must scan your shop your way rewards card to get your coupons doubled
You must have a minimum of $25 in groceries and pharmacy items before coupons are scanned in order for them to be doubled.
Grocery
General Mills Cereal 10.7-13oz, Fruit Snacks, Nature Valley Grain Bars 7.4-8.9oz or Fiber One Bars 5ct 2/$5
$0.60/1 Cocoa Puffs Cereal printable
$1/2 General Mills Cinnamon Toast Crunch, Cocoa Puffs, Lucky Charms, Trix, Reese's Puffs, Cookie Crisps, Golden Grahams, Kix, Frosted Toast Crunch, Peanut Butter Toast Crunch, Dora The Explorer, Hershey's Cookies 'n Creme printable
$0.60/1 Cheerios Original Cereal printable
$0.60/1 Cocoa Puffs Cereal printable
$1.10/2 Frosted Cheerios, Apple Cinnamon Cheerios, Banana Nut Cheerios, Fruity Cheerios, Chocolate Cheerios, Yogurt Burst Cheerios, Cinnamon Burst Cheerios, Dulce de Leche Cheerios printable
$0.60/1 Cheerios Original Cereal printable
$0.50/1 Cheerios Original Cereal printable
$0.60/1 Cheerios Original Cereal printable
$1.10/2 Frosted Cheerios, Apple Cinnamon Cheerios, Banana Nut Cheerios, Fruity Cheerios, Chocolate Cheerios, Yogurt Burst Cheerios, Cinnamon Burst Cheerios, Dulce de Leche Cheerios printable
$0.60/1 Cocoa Puffs Cereal printable
$1.00/2 General Mills Frosted Cheerios, Apple Cinnamon Cheerios, Banana Nut Cheerios, Fruity Cheerios, Chocolate Cheerios, Yogurt Burst Cheerios, Cinnamon Burst Cheerios, Dulce de Leche Cheerios printable
$0.50/1 Cocoa Puffs Cereal printable
$0.60/1 Cheerios Original Cereal printable
$1.10/2 Frosted Cheerios, Apple Cinnamon Cheerios, Banana Nut Cheerios, Fruity Cheerios, Chocolate Cheerios, Yogurt Burst Cheerios, Cinnamon Burst Cheerios, Dulce de Leche Cheerios printable
$1.10/2 Frosted Cheerios, Apple Cinnamon Cheerios, Banana Nut Cheerios, Fruity Cheerios, Chocolate Cheerios, Yogurt Burst Cheerios, Cinnamon Burst Cheerios, Dulce de Leche Cheerios printable
$0.60/1 Cocoa Puffs Cereal printable
$0.50/1 Cocoa Puffs Cereal printable
$1/2 Cheerios Cereals printable
$1/2 General Mills Kid Cereals printable
$0.50/1 Cheerios Original Cereal printable
$0.50/1 Cheerios Original Cereal, exp. 8/24/13 (SS 07/14/13)
$1/3 General Mills Big G Cereal, exp. 9/14/13 (SS 08/04/13)
$0.50/1 Chex Box, exp. 9/7/13 (SS 07/28/13)
$1/2 General Mills Big G Cereals, exp. 7/27/14 (Package Insert)
$0.60/2 Nature Valley Granola Bars, Nature Valley Granola Thins or Nature Valley Soft-Baked Oatmeal Squares printable
$0.50/2 Nature Valley Granola Bars, Granola Thins or Soft-Baked Oatmeal Squares printable
$0.50/2 Nature Valley Granola Bars printable
$0.50/2 Nature Valley Granola Bars, Nature Valley Granola Thins or Nature Valley Soft-Baked Oatmeal Squares printable
$0.60/2 Nature Valley Granola Bars, Nature Valley Granola Thins or Nature Valley Soft-Baked Oatmeal Squares printable
$0.60/2 Nature Valley Granola Bars, Nature Valley Granola Thins or Nature Valley Soft-Baked Oatmeal Squares printable
$0.60/2 Nature Valley Granola Bars, Nature Valley Granola Thins or Nature Valley Soft-Baked Oatmeal Squares printable
$0.60/2 Nature Valley Granola Bars, Nature Valley Granola Thins or Nature Valley Soft-Baked Oatmeal Squares printable
$1/2 Nature Valley Granola Bars, Nature Valley Granola Thins or Nature Valley Soft-Baked Oatmeal Squares, exp. 9/28/13 (SS 08/04/13 R)
$0.50/1 Nature Valley Granola Bars, Nature Valley Granola Thins or Nature Valley Soft-Baked Oatmeal Squares, exp. 9/28/13 (SS 08/04/13)
$1/2 Nature Valley Granola Bars, Nature Valley Granola Thins, or Nature Valley Soft-baked Oatmeal Squares, exp. 7/27/14 (Package Insert)
$0.60/1 Fiber One Chewy Bars, Fiber One 90 Calorie Products, (Bars, Brownies, Cakes) or Fiber One Protein Chewy Bars printable
$0.50/1 Fiber One Chewy Bars, Fiber One 90 Calorie Products, (Bars, Brownies, Cakes) or Fiber One Protein Chewy Bars printable
$0.60/1 Fiber One Chewy Bars, Fiber One 90 Calorie Products, (Bars, Brownies, Cakes) or Fiber One Protein Chewy Bars printable
$0.60/1 Fiber One Chewy Bars, Fiber One 90 Calorie Products, (Bars, Brownies, Cakes) or Fiber One Protein Chewy Bars printable
$0.60/1 Fiber One Chewy Bars, Fiber One 90 Calorie Products, (Bars, Brownies, Cakes) or Fiber One Protein Chewy Bars printable
$0.60/1 Fiber One Chewy Bars, Fiber One 90 Calorie Products (Bars, Brownies, Cakes), or Fiber One Protein Chewy Bars printable
$0.50/1 Fiber One Chewy Bars printable
$1/2 Fiber One Chewy Bars, Fiber One 90 Calorie Product, exp. 9/28/13 (SS 08/04/13 R)
$0.50/1 Fiber One Chewy Bars, Fiber One 90 Calorie Product, exp. 9/28/13 (SS 08/04/13)
Final Price: $2.00
Asst Freezer Bars 10-20oz or Hershey's, Mars or Nestle 6-8pk Fun Size $1.00
Maxwell House Coffee 30.6-34.5oz, Instant Regular 12oz $6.99
Hershey's Packaged Chocolate 10-14oz or Minis, Pieces or Drops 8-10.5oz $2.88
$1/2 Kit Kat, Minis, Rolo Minis, Hershey's Drops, Hershey's Cookies N Creme Drops, Reese's Minis, Hershey's with Almonds Pieces, Reese's Pieces, York Pieces or Almond Joy Pieces, exp. 8/30/13 (SS 06/16/13)
Final Price: 2.38
Doritos 10-11.5oz Ruffles 7.5-9oz or Tostitos Salsa 2/$6
Coke 12pk Cans 3/$13
Smart Sense Purified Water 35pk 2/$7
7UP 12pk Cans or IBC or Crush 6pk Glass Bottles 3/$9
Household
Raid & Off! Products 30% Off
$1/1 Raid max Bug Barrrier Refill, exp. 8/26/13 (SS 07/14/13)
$3/1 Raid Max Bug Barrier with Reusable Auto Trigger, exp. 8/26/13 (SS 07/14/13)
$1/1 Raid Product, exp. 8/18/13 (Publix Smart Savings Booklet )
Renuzit Adjustables 7-7.5oz $.89
Smart Sense Trash Bags 28-80ct 13-39gal $5.99
Gain or Cheer Detergent 150oz Liquid or Gain 80-120load Powder $14.97
$1/1 Gain Apple Mango Tango Laundry Detergent (request coupon)
$0.50/1 Gain Detergent or Fabric Enhancer, exp. 8/31/13 (RP 07/14/13)
$2/2 Gain Detergents or Fabric Enhancers, exp. 8/31/13 (RP 07/14/13)
$0.50/1 Gain or Era Detergent, exp. 9/30/13 (RP 08/11/13)
$1/1 Gain or Era Detergents or Gain Fabric Enhancer, exp. 9/30/13 (RP 08/11/13 R)
$1/2 Gain or Era Detergent or Gain Fabric Enhancer, exp. 9/30/13 (RP 08/11/13)
$2/2 Gain or Era Detergents or Gain Fabric Enhancer, exp. 9/30/13 (RP 08/11/13 R)
$0.50/1 Gain or Era Detergent or Gain Fabric Enhancer, exp. 9/30/13 (RP 08/11/13 R)
$2/1 Cheer Detergent, exp. 8/31/13 (RP 07/14/13)
Final Price: 12.97
Scott 15 Regular or 24 Extra Soft Big Rolls or Cottonelle 18 Big Roll Bath Tissue, Scott 10 Mega or Viva 8 Giant Rolls Paper Towels, Kleenex 6x184ct, 6x90ct Facial Tissue $9.49
$0.50/2 Scott Paper Towels printable
$1/1 Scott Naturals Paper Towels printable
$0.50/1 Scott Towels, exp. 9/21/13 (SS 08/11/13)
$0.50 off Cottonelle Toilet Paper, exp. 9/22/13 (SS 08/11/13)
Final Price: 8.99
Charmin 12 Double or 6 Mega Rolls or Bounty 6 Big Rolls $6.99
$1/1 Charmin Product, exp. 3/31/14 (Align Product Insert)
$1/1 Charmin MegaRoll, exp. 6/30/14 (Charmin Insert)
$0.25/1 Charmin Product, exp. 8/31/13 (P&G 07/28/13)
$0.20/1 Charmin Product, exp. 8/31/13 (P&G 07/28/13 R)
$1/2 Bounty Towel or Napkin Product, exp. 6/30/14 (Charmin Insert)
$2.50 off Bounty Paper Towels AND Puffs Tissues printable
$1 off Bounty Towels or Napkins, exp. 3/31/14 (Align Product Insert)
$0.25/1 Bounty Towels or Napkins, exp. 8/31/13 (P&G 07/28/13)
$0.20/1 Bounty Towels or Napkins, exp. 8/31/13 (P&G 07/28/13 R)
Final Price: $5.99
Duracell Batteries AA/AAA 8-10pk, C/D 4pk, 9V 2pk or Quantum AA/AAA 6pk $6.79
$0.75/1 Duracell CopperTop, Ultra Power, Ultra Photo Lithium, or Specialty Batteries, exp. 8/31/13 (P&G 07/28/13)
$0.50/1 Duracell Coppertop, Ultra Power, Ultra Photo Lithium or Specialty Batteries, exp. 8/31/13 (P&G 07/28/13 R)
$1/1 Duracell CopperTop, Ultra Power, Ultra Photo Lithium, or Specialty Batteries, exp. 8/31/13 (P&G 07/28/13 R)
Final Price: $5.79
HBA
L'Oreal Haircolor – Healthy Look, Excellence or Sublime Mousse $6.99
$2/1 L'Oreal Excellence Shade, exp. 9/21/13 (RP 07/28/13 R)
Final Price: 4.99
Pert or Mane 'n Tail Shampoo or Condtioner, Infusium Haircare 6-33.8oz B1G1 FREE
$1/1 Pert Plus 2-In-1 Product, exp. 9/18/13 (SS 08/18/13)
$2/1 Infusium23 Shampoo, Conditioner or Leave In Treatment, exp. 9/18/13 (SS 08/18/13)
Clean & Clear, Neutrogena Acne, Noxzema, Cetaphil, Biore, AcneFree, Clearasil or Oxy Skincare B1G1 50% Off
$1.50/1 Clean & Clear Soothing Cleanser printable
$1/1 Clean & Clear Products printable
$1/1 Clean & Clear Product printable
$1/1 Clean & Clear Product, exp. 8/25/13 (SS 07/28/13)
$1/1 Neutrogena Naturals Acne Products printable
$3.50/2 Neutrogena Acne, Cleansing or Facial Moisture Treatment Product, exp. 8/25/13 (SS 07/28/13)
$1/1 Neutrogena Acne, Cleansing or Facial Moisture Treatment Product, exp. 8/25/13 (SS 07/28/13)
$1/1 Neutrogena Acne Skincare Product, exp. 12/1/13 (CVS Minute Clinic Get Ready for Back to School)
$1/1 Cetaphil Product printable
$1/1 Cetaphil Bar Product printable
$1/1 Cetaphil Product printable
$1/1 Biore Acne Clearing Scrub printable
$3/1 Biore Cleanser, exp. 8/19/13 (SS 08/11/13)
$1/1 Oxy Daily Defense, exp. 9/22/13 (SS 07/28/13 #2)
$2/1 Oxy Maximum Action, exp. 9/22/13 (SS 07/28/13 #2)
L'Oreal Cosmetics B1G1 50% Off
$1/1 L'Oreal Paris Colour Riche Original Lipstick or L'Oreal Paris Lip Product printable
$2/1$1/1 L'Oreal Paris Cosmetics, exp. 10/16/13 (RP 08/18/13)
$2/1 L'Oreal Paris Cosmetic Face Product, exp. 9/7/13 (RP 07/14/13)
$1/1 L'Oreal Paris Eye Product, exp. 9/7/13 (RP 07/14/13)
Dove Soap 4bar, Body Wash 13.5-16oz or Dove Men's Shave Products B1G1 50% Off
$1/1 Dove Men Plus Care Body Wash, Body and Face Bar or Active Clean Shower Tool printable
$1/1 Dove Beauty Bar or Dove Body Wash printable
$1/1 Dove Beauty Bar or Dove Body Wash printable
$0.50/1 Dove Body Wash, exp. 8/25/13 (RP 07/28/13)
$0.75/1 Dove Men+Care Body and Face Wash or Active Clean Shower Tool, exp. 8/25/13 (RP 07/28/13)
$1/1 Dove Men+Care Body and Face Wash or Active Clean Shower Tool, exp. 8/25/13 (RP 07/28/13 R)
$1/1 Dove Body Wash, exp. 8/25/13 (RP 07/28/13 R)
Maybelline Cosmetics B1G1 50% Off
$1/1 Maybelline New York Nail Product printable
$1/1 One Fit Me Stick Foundation or any Maybelline New York Face Product printable
$1/1 Maybelline New York Eyeshadow or Eye Liner, exp. 9/28/13 (RP 08/04/13)
$1/1 Maybelline ColorSensational Lipcolor, Lip Gloss, Lip Liner or New York Lip Product, exp. 9/28/13 (RP 08/04/13)
$1/1 Maybelline New York Mascara, exp. 9/28/13 (RP 08/04/13)
Irish Spring Body Wash 15-18oz, Speed Stick or Lady Speed Stick or 24/7 Deodorant 2.3-3oz 2/$6
$0.40/1 Irish Spring Body Wash printable
Final Price: $2.60
Spend $25+ on Designer or Celebrity Fragrance & Get $5 in Points
Sundown Naturals Vitamins, Minerals or Supplements B1G1 FREE
$1.50/2 Sundown Naturals Vitamin or Supplement printable
$1/1 Sundown Naturals Product printable
$2/1 Sundown Naturals Gummies, exp. 9/3/13 (RP 08/04/13)
$1/1 Sundown Product, exp. 9/18/13 (RP 08/18/13 R)
$1/1 Sundown Naturals Vitamin or Supplement, exp. 9/3/13 (RP 08/04/13)
Smart Sense or Prevail Protective Undergarments 14-72ct $8.99
Smart Sense Allergy, Digestive or Cold Products B1G1 50% Off
U by Kotex Pads, Liners or Tampons $7.49
$1/1 U By Kotx Tampons, exp. 9/28/13 (SS 08/18/13)
$1/1 U By Kotex Liners, exp. 9/28/13 (SS 08/18/13)
Final Price: $6.49
Complete MPS 2bottle Bonus Pack $7.99
$1/1 Complete Multipurpose Solution, exp. 9/9/13 (SS 08/04/13)
Final Price: $6.99
Crest or Oral-B Toothbrushes or Toothpaste 4.1-8oz $3.49
$0.50/1 Crest Toothpaste, exp. 8/31/13 (P&G 07/28/13)
$1/2 Crest Toothpaste, exp. 8/31/13 (P&G 07/28/13 R)
$1 off Oral-B Pulsar, CrossAction, Advantage or (2) Indicator or Cavity Defense, exp. 3/31/14 (Align Product Insert)
$0.50 off Oral-B Pulsar, 3D White, Pro-Health or Complete or (2) Indicator or Cavity Defense Toothbrushes, exp. 8/31/13 (P&G 07/28/13)
$1 off Oral-B Pulsar, 3D White, Pro-Health or Complete or (2) Indicator or Cavity Defense Toothbrushes, exp. 8/31/13 (P&G 07/28/13 R)
Final Price: $2.49
Mach3, Venus, Sensor or CustomPlus Disposable Razors $7.99
$2/1 Venus Embrace Razor or Venus Embrace Disposable, exp. 3/31/14 (Align Product Insert)
$1/1 Gillette Female Disposable, exp. 8/31/13 (RP 07/14/13)
$1/1 Gillette Male Disposable, exp. 8/31/13 (RP 07/14/13)
$4/2 Gillette Female Disposable, exp. 8/31/13 (RP 07/14/13)
$4/2 Gillette Male Disposable, exp. 8/31/13 (RP 07/14/13)
$3/1 Gillette Disposable Razor, exp. 9/30/13 (RP 08/18/13)
B1G1 Gillette Female Disposable Razor, exp. 8/31/13 (RP 08/04/13 #2)
B1G1 Gillette Male Disposable Razor, exp. 8/31/13 (RP 08/04/13 #2)
Final Price: $3.99
Baby/Pet
Kit & Kaboodle Cat Food 16lb or Tidy Cats Litter 27lb $9.99
$1/1 Purina Tidy Cats Cat Litter, exp. 10/28/13 (RP 07/28/13 R)
Final Price: $8.99
Kibbles 'n Bits 35lb Dog Food $20.99
School Supplies
Uni-Ball 2pk Pens $3.99
$1/1 Uni-Ball Item, exp. 9/30/13 (SS 08/18/13 R)
Final Price: $2.99
Uni-Ball 4pk Pens $5.99
$1/1 Uni-Ball Item, exp. 9/30/13 (SS 08/18/13 R)
$0.50/1 Uni-Ball Item, exp. 9/30/13 (SS 08/18/13 R)
$1/1 Uni-Ball BLX printable
Final Price: $4.99
Expo Dry Erase Markers $4.49
$1.25/2 EXPO Low Odor or Original Chisel or Fine Markers, exp. 9/30/13 (SS 08/18/13)
Final Price: $3.87
Paper Folders $.10
Avery 1 or 2″ Two-Tone Binders or Sheet Protectors 50ct $2.00 Off
Crayola Crayons 24ct, Colored Pencils 24ct, Watercolors 8ct or Broad or Fine-Line Markers 10ct $.49 – $1.99
$1/$5 Crayola Products printable
Final Price: varies
3M Magic Greener Tape, Pentel EnerGel 2pk Pens Blue or Black or Asst Colors or Write Bros. Mechanical Pencils 10ct $1.99
Westcott Microban Protractor, Fiskars 5″ Blunt or Pointed Scissors or Elmer's Jumbo School Glue Stick $1.99
Fashion or Licensed Notebooks or Comp Books $1.99
Backpacks $8.00 (Regularly $12.99) excl Licensed Team Sports
Elmer's School Glue 4oz, 150ct Filler Paper $.20