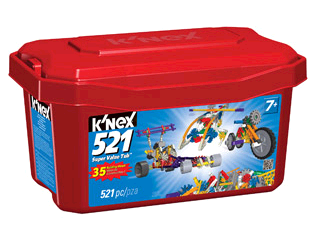 Head over to Walmart for their Deal of the Day – a 521 piece K'NEX value tub for just $10! These normally sell for $19.97, and it's a much better deal than the 375 piece K'NEX tub that they have listed for $17.97.
You probably won't get this in time for Christmas if you choose to have it shipped. However, you may be able to pick it up in your local store as soon as today. If it isn't in stock in your closest store, check the stores in the surrounding areas. This wasn't available in my local store, but it was in stock in the store the next town over, which is only a 15 minute drive.
Check out my tips for shopping at Walmart!