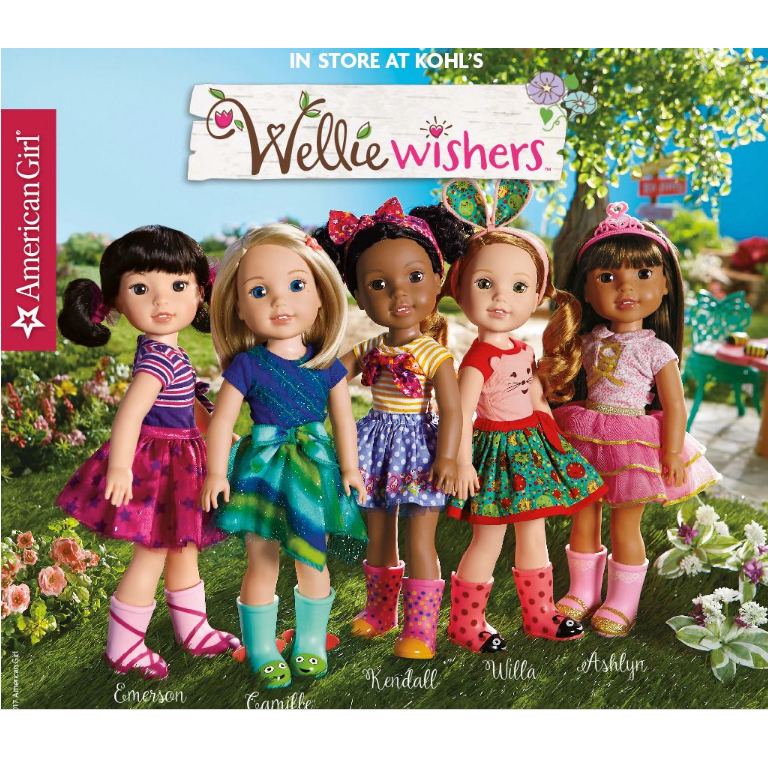 Guys, this is sort of a big deal! The original American Girl dolls can get pricey we all know that but now there's a new option! Kohl's is selling the New American Girl WellieWishers Dolls! These are 14.5 inch dolls that are perfect for younger girls to play with without you having to fork out tons of money!
Right now Kohl's has their American Girl WellieWishers Dolls on sale for $60.00! Plus you'll earn $10 in Kohl's cash through May 21st! Unfortunately you won't be able to use coupon codes on these dolls but earn the Kohl's cash is a great alternative.
**You can also purchase the American Girl WellieWishers Dolls for $60 on Amazon. But you won't receive the cash back like at Kohl's so choose the better option for you.