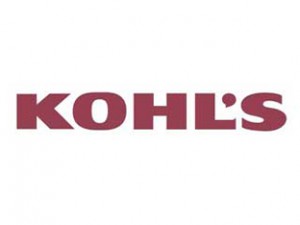 The Kohl's Black Friday shooting is making some big headlines right now. Apparently, it went down something like this…
Police were called to a Kohl's store in Romeoville, IL, a suburb of Chicago, for a reported shoplifting incident. When they arrived, they saw one of the alleged shoplifters – Robert Russell, 51 – running from the store and getting into a vehicle. One police officer caught up to the car, and attempted to arrest Russell. As he did so, Russell apparently shut the car door on the officer and the driver of the vehicle – Charles Hinch, 52 – started to pull away, dragging the officer with the car. Another police officer shot at the vehicle, hitting the driver in the arm after he disregarded the officer's commands to stop.
The driver of the vehicle and the officer were both treated for injuries at a local hospital. The officer is fine and was released a short time later. Russell was charged with attempted murder, and another suspect – Gerald Chamberlain – was arrested in the store and is being charged with felony theft.
Although, the Kohl's Black Friday shooting is the one splashed across all of the headlines, it certainly wasn't the only violence during Black Friday 2013.
The Huffington Post reported the following incidents of Black Friday violence, which seem to have been shadowed by the Kohl's Black Friday shooting…
One shopper in Las Vegas was shot in the leg by an assailant after the assailant and an accomplished allegedly tried to steal a TV he had just purchased.
A Virginia man was allegedly attacked with a knife and injured during an argument over a parking space at Walmart.
A man was stabbed in the stomach in a Carlsbad, CA mall after an altercation with another man.
Black Friday violence is nothing new. Reports of Black Friday violence and rioting were not uncommon in previous years, well before this Kohl's Black Friday shooting. It makes me wonder, though – is it really worth it? All just to save a few bucks?
I'm starting to wonder if this Black Friday Kohl's shooting and other violent incidents this Black Friday may have a helping hand in phasing out Black Friday altogether. Perhaps Cyber Monday will be the new Black Friday…
What do you think? Will people continue to venture out into the Black Friday madness in the coming years, or will more and more people turn to online shopping? Is Black Friday as we know it coming to an end?