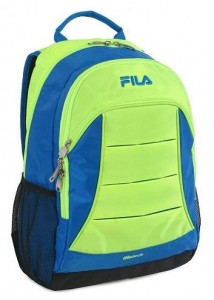 Kohl's cardholders can get a great deal on a highly-rated backpack! You can get the FILA Horizon Backpack for only $12.59 (Reg. $40) when you use promo codes SPLURGE30 to save 30% off your entire purchase and SHIP4AUG to score FREE shipping at checkout! This backpack has the following features:
3 compartments make it easy to organize your supplies
Laptop compartment holds up to a 15.6-inch laptop
Tablet compartment holds up to a 12.9-inch tablet
17.5″H x 12″W x 8.5″D
Weight: 0.5 lbs.
Nylon
Zipper closure
Manufacturer's 2-year limited warranty
Don't have a Kohl's card? You can still get 15% off your purchase when you enter promo code THANKS4012 at checkout. Then you can select to pick it up in store to avoid any shipping charges.