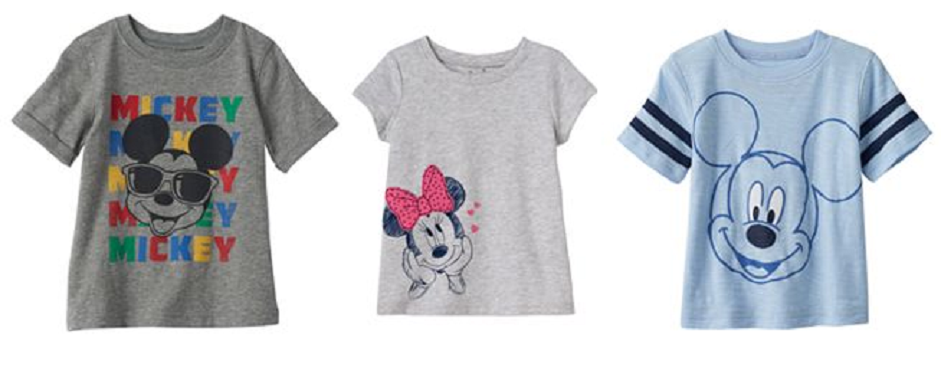 Kohl's has some great deals and if you've missed any that we've posted make sure you check them all out over here. Here's a great one for kids clothing! All Kohl's Cardholders can score 30% off their entire purchase today plus get an extra $10 off your $40 purchase in kids clothing! On top of that you'll get FREE shipping! So that makes their jumping bean tops and bottoms only $3.20 each! Here's how it works:
Purchase at least 7 pieces of clothing for $6.00 each
Use coupon code LUCKY30 to save 30% off
Plus use coupon code KIDSALE10 to score $10 off your $40 purchase
Plus use coupon code FS4MARCH to get Free Shipping!
Total cost $22.39 or only $3.20 each!
I found some adorable Mickey and Minne shirts I'm grabbing for our Disneyland trip as well as some other great tops for you growing girls!