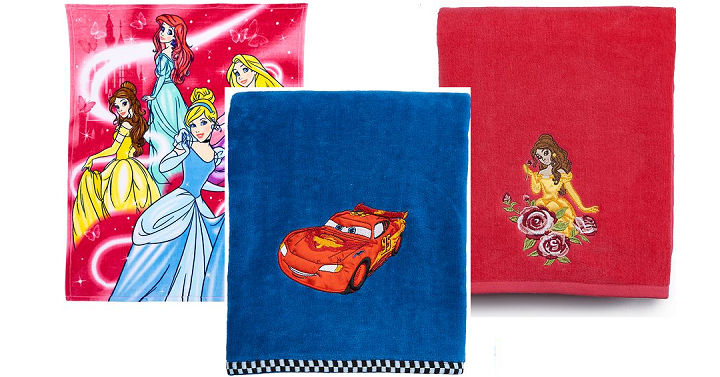 Kohl's has some of their bed and bath items on clearance right now including these Disney towels! Plus through March 26th Kohl's cardholders can save 30% off their purchase with coupon code LUCKY30 at checkout + snag free shipping with coupon code FS4MARCH at checkout.
So if you snagged one of the Disney towels pictured above or one of their many others for $9.99 and enter the coupon codes, you'd pay only $6.99 at checkout!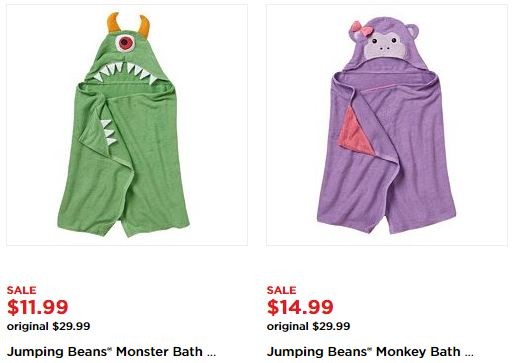 Or snag some of their adorable hooded wrap towels that are on sale for $11.99. After the coupon codes are entered you'd pay just $8.39 shipped!