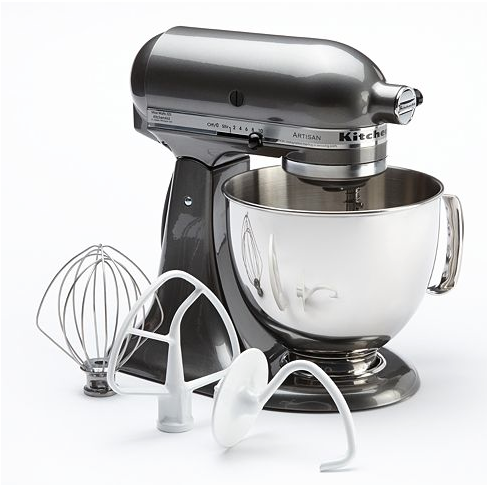 Is a new KitchenAid mixer on your wish list? Right now at Kohl's you can purchase the KitchenAid Classic Plus 4.5-qt. Stand Mixer with attachments for as low as only $124.99 after a rebate and Kohl's Cash are taken into account. Here's how it works:
Add the Kitchenaid 4.5-qt Stand Mixer with Attachments to your cart for $249.99
Use coupon code LOVE30 to save 30% off (for cardholders) (or SAVE15 for non cardholders to save 15%)
Pay $174.99 but get $30 back in Kohl's Cash & $20 mail in rebate
That's like paying $124.99 after Kohl's cash and rebate!
You'll also score free shipping so there's another great reason to grab it now!