Tthere is a new Kool-Aid Catalina offer available to save you even more.  Here is the info:
9/9 – 10/6 | Kool-Aid Drink Mix Envelopes
Buy (15-25) = $1.00 OYNO
Buy (26+) = $2.00 OYNO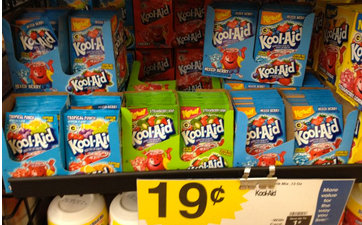 If you're a Kroger Shopper you'll pay as low as $0.11 per envelope after Catalina – No Coupons required!  Here's how:
Buy (26) Kool-Aid Regular Unsweetened Envelopes (0.13 oz) – $0.19 each (thru (9/23)
Pay $4.94, get back $2.00 OYNO
That works out to be just $0.11 each after Catalina!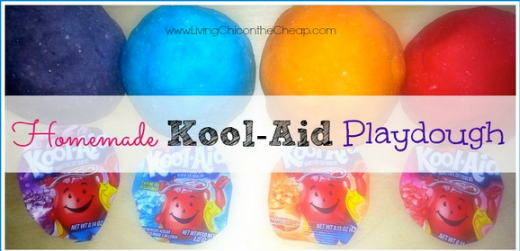 If you're looking for a super creative way to use all your extra Kool-Aid here's a super fun Idea making Homemade Playdough Recipe by Jessica at Living Chic on the Cheap!
Thanks Kroger Krazy