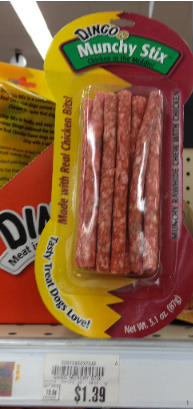 If you're a Kroger shopper you can score a couple of really cheap deals right now!  First, grab this $1.25/1 Dingo Dog Treats Coupon and get little snacks for your furbaby for just 14 cents!  Here's how:
Dingo Munchy Stix (3.1 oz) – $1.39 (Reg Price)
Use $1.25/1 Dingo Dog Treats
Pay $0.14 after coupon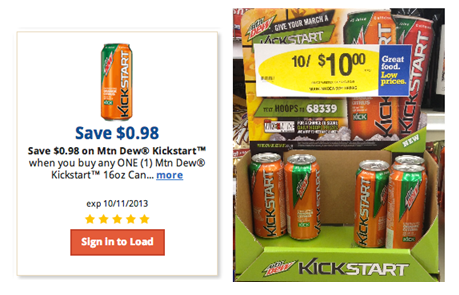 If you're a fan of the Mountain Dew KickStart you'll be able to load this Kroger Digital Coupon to your account and then head to the store to snag it for just 2 pennies!!  Here's how:
Mountain Dew Kickstart (16 oz can) – $1.00 (Reg Price)
Use $0.98/1 Mtn Dew Kickstart Kroger Digital (exp 10/11) (limit 1)
Pay $0.02 after coupon!
To find it quickly look under beverages.  Awesome prices!!  Take a look at other Kroger deals here.
Thanks Kroger Krazy