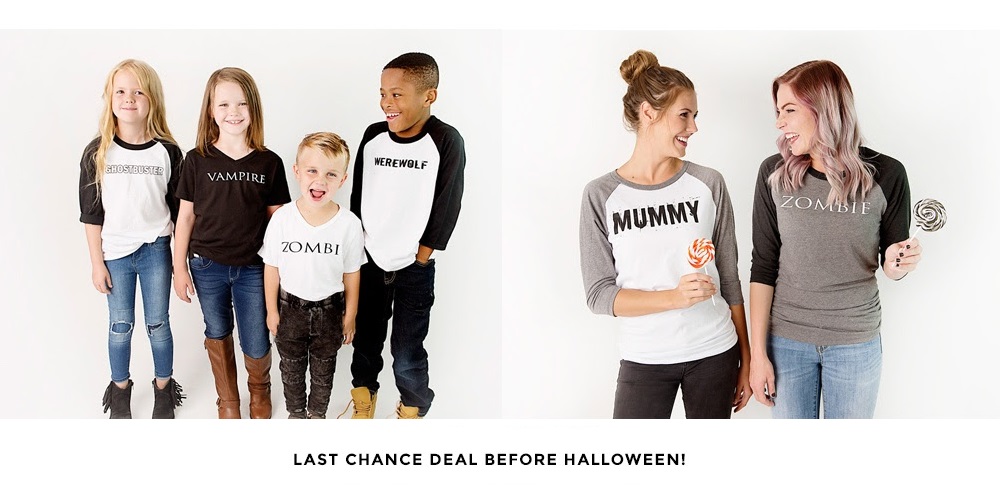 This is your last chance to snag some of these super cute Cents of Style Halloween tees! Grabbing some of these for your little zombie and werewolf would just make you an awesome Mummy!
Just use the code TSHIRT30 and the prices drop to only $9.95 for the kids' shirts and $12.95 for the women's shirts!
Plus, as you go to checkout, you might also get a popup box offering you some cute Halloween earrings too! Get three pairs for only $2.99!