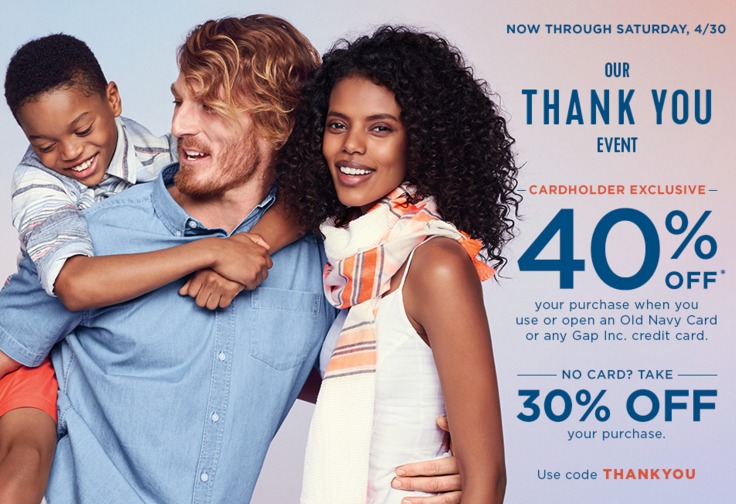 There's a pretty hot deal running over at Old Navy right now! This is an exclusive cardholder event, so you'll either have to have an Old Navy card or get approved for one for the big discount.
Use your Old Navy/Gap Inc. Credit Card or get approved for one and use it to checkout. Then, use the code THANKYOU to get 40% off your order. But, the best part is that this online code has NO EXCLUSIONS! That means it can be used on things like Hot Deals, Everyday Steals, and Today Only deals. The
Not a cardholder and don't want one? Use the code THANKYOU at checkout to save 30% on your order. However, if you aren't a cardholder, this code is not valid on Everyday Steals, Hot Deals, Today-Only Deals, or Clearance.