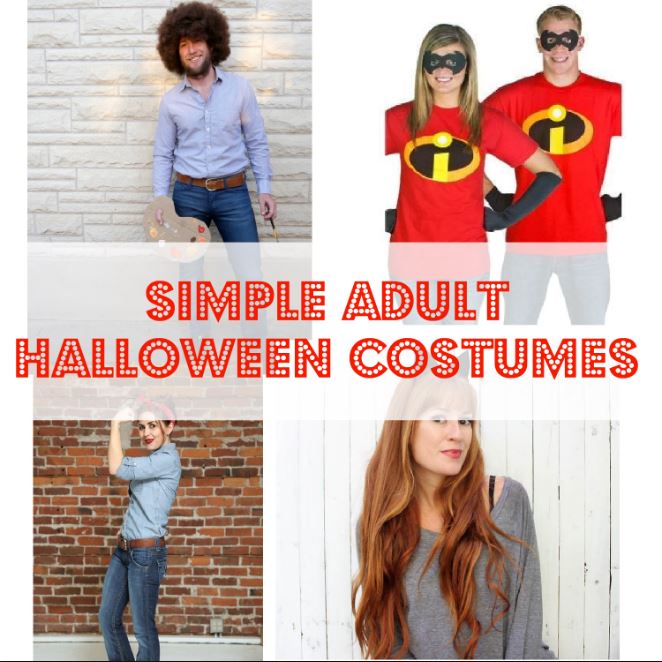 Guys! I'm not usually the parent that dresses up while I take my kids around trick or treating but my friend convinced me of it last year and honest, it was fun! So this year I'm on the hunt for an easy throw together costume that's not going to break the bank or really cost anything using the stuff I have around home. So here's a few I found that you could easily pull together too!
Here's the cute yet simple scarecrow I did last year. Just pull out your makeup and grab a plaid shirt and you're set.
Another simple, have in your closet look is Rosie the Riveter. Just a red bandana is all you need with some blue from your closet.
Get dad to dress up too with this fun Bob Ross idea! I mean really, just get that hair and your whole costume is set!
I love the idea of going as Waldo and Wanda! Just some red strips and crazy fun glasses can make this whole look!
I'm all about simple say it with t-shirt costumes! This one is just sure to give everyone a good laugh at your next Halloween party!
Another great t-shirt idea to run around with the kids in are these! This is what we're doing this year since the kids are all super heroes. I just bought a red shirt and the iron one to put together and will make some simple masks to go with it!
Halloween isn't all for the kids, have fun this year and dress up too! You'll have a great time and your kids will love seeing you dress up having a fun too.