I have been sharing with you the work I have done with Leapfrog as an Ambassador for summer reading.  So far, I have taken donations of Leapfrog products to three local libraries.  But I was also given the opportunity to donate Leapfrog materials to a couple of my readers that run a daycare center from their home.
To protect their privacy I won't share their names but they are both readers of this blog and I am happy to have been able to work with the.  The first donation was to reader "M" in Sheboygan.  She runs a homecare center for children up to the age of 8.  The homecare kit she received cotained one Leapfrog Tag reader and books and one Tag Junior reader and books.  I am just happy that all of the children under her care will be able to enjoy these resources while under her care.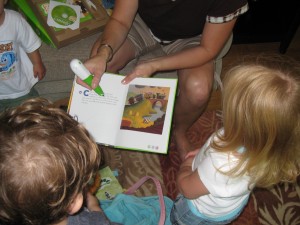 The second Homecare kit I delivered was to reader "S" in Howards Grove.  She also had kids in the same age range and they all immediately got to playing with the Tag and Tag Junior readers.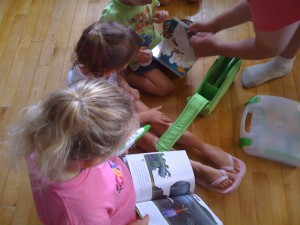 Thank you M and S for the opportunity to work with you and thank you to Leapfrog for the donation of materials.