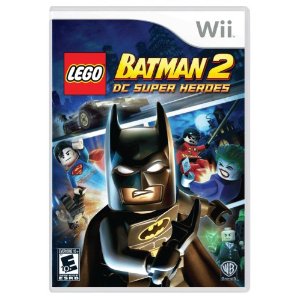 Right now on Amazon you can get [easyazon-link asin="B006ZPAYB4″]LEGO Batman 2: DC Super Heroes[/easyazon-link] for wii for just $14.99.  Great price for this recently released title.
Product Description

LEGO Batman 2: DC Super Heroes is an Action-Adventure game set within the Batman universe, and filled with LEGO versions of heroes and villains from the Batman comic series, working together/against those from the Justice League comic series. The game is a standalone follow-up to 2008's Lego Batman, and features an a wealth of heroes and villains, an engrossing storyline, in-game dialog, classic LEGO video game play that includes a co-op support, family-friendly action and in-game gadgets, vehicles and super hero abilities.
This one ships free with Amazon Prime or with Amazon Super Saver shipping with a $25 order.