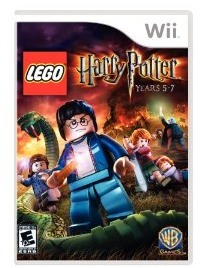 Best Buy offers the video Game LEGO Harry Potter: Years 5-7 for just $9.99 and it ships free! This game is available at this price for Nintendo Wii, Playstation PS3 and XBOX360.
Product Features
Play through 24 story events and return to Hogwarts where there are 16 different lessons to attend
Learn and use all new charms and spells including the 'Unforgivable Curses'
Master advanced dueling skills to defeat Voldemort's Death Eaters as you battle toward the ultimate showdown with the Dark Lord himself
Discover and unlock over 80 characters including, Fenrir Greyback, Bellatrix Lestrange and Professor Horace Slughorn
Play with friends and family using easy drop-in/dropout co-op play that features dynamic split screen
I know some of you missed out on this offer before. This is a great discount on this one.