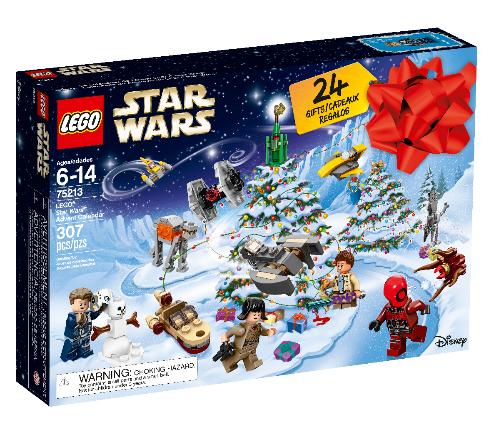 They're HERE! Head over to Walmart where you can get this year's LEGO Star Wars Advent Calendar for only $39.99! Additional details include:
Open a door every day to reveal 24 different LEGO Star Wars themed gifts.
LEGO Star Wars Advent calendar features 5 minifigures and 3 figures.
Models include a landspeeder, The Arrowhead, Republic Fighter Tank, Naboo Starfighter, Twin-Pod Cloud Car, General Grievous Starfighter, Blaster Cannon, Delta-7 Jedi Starfighter, Imperial Troop Transport, TIE Fighter, AT-ACT, Zeta Class Cargo Shuttle and an Imperial Speeder Bike.
Characters include Rose, Rowan, General Merrick, Battle Droid, Death Trooper, Rathtar, Guavian Security Soldier and an IG-88 droid.
Weapons include a blaster pistol, 3 blaster rifles, 2 blasters and a Lightsaber.
Also includes a festive-themed moisture vaporator and a snowman, plus extra ammo studs.
Collect all the gifts and play out your own desert and ice-planet adventures on the included foldout playmat.
Plus, you'll also score FREE shipping on your purchase! Nice!