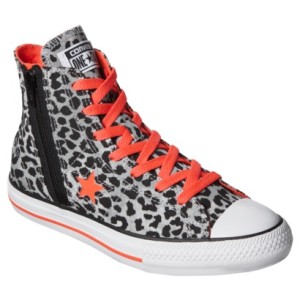 Oh, snazzy, BABY!
Check out these leopard print Converse One Star high top sneakers at Target! They were originally $39.99, but they're now only $19.98. Can't imagine why – these babies are bangin'!
You'll get free shipping – and 5% off – when you use your REDcard, or if your order is $50 or more. Otherwise, shipping should add about another $5.
If the leopard print isn't your thing, you might wanna check out these grey Converse One Star mid tops instead…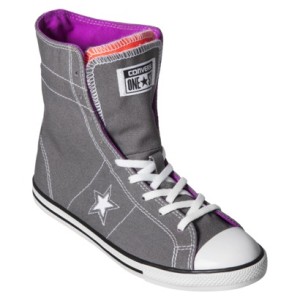 A little subtler, no?