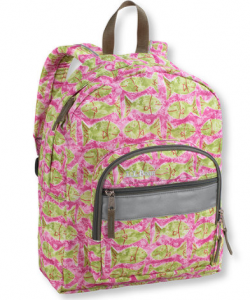 WOW!  LL bean has a great deal on these Junior Backpacks.  You can get the backpack above in pink or blue for $9.99 and shipping is free.  You can even have them monogrammed for an additional $6.  These are junior size backpacks good for sizes 4 and up.  Perfect size for those starting 4-k, Kindergarten or even first grade.
Pink backpack or Blue Backpack
Thanks, Birmingham Bargain Mom!