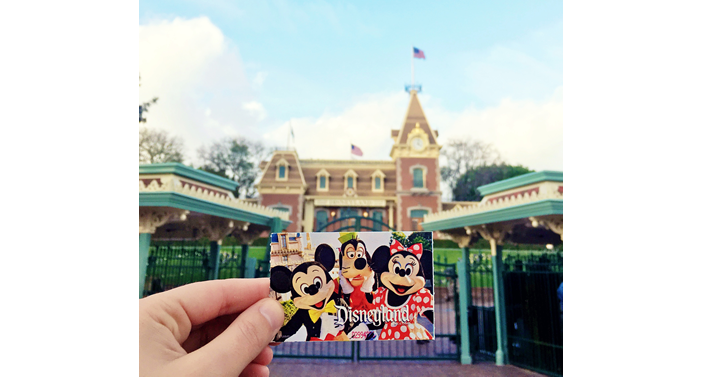 Ticket AND Disney MaxPass Service prices at the Disneyland Resort were recently raised, but that doesn't mean you have to pay more! If you're planning on going to the Disneyland Resort anytime in 2020, and want to avoid paying these higher rates, you'll want to book your tickets NOW in order to lock in the lowest rate possible.
You can still lock in your theme park tickets, either with or without Disney MaxPass Service through Get Away Today at their discounted 2019 rates when you book by 8pm MT, Thursday, February 20, 2020. These savings can add up quickly, saving you up to $75 per ticket! Don't wait until the last minute, because if you miss the cut off, you will miss the savings! Here are just a couple of my favorite perks of booking with Get Away Today:
NO RISK: Simply book your Disneyland tickets now and include their $25 ticket only Peace of Mind Plan travel insurance. The $25 insurance covers your total ticket order, NOT per ticket, regardless of how many tickets you're purchasing. This guarantees a full refund (minus the $25 travel insurance) in case you don't end up going + unlimited changes.
CAN'T PAY IN FULL RIGHT NOW? No problem! Feel free to lock in your ticket order now with their interest-free Layaway Plan. Only $175 down will lock-in an unlimited amount of tickets, plus allow you to add your hotel room into your existing Layaway Plan any time after, with no additional money down. Final payment is due just seven days before travel.
Save the most when you buy your tickets with a hotel. Use our promo code F2DEALS on any 2-night or longer hotel stay and at least 2 tickets to save an extra $10 on your package.