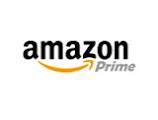 There has been talk of Amazon raising their rate for Amazon Prime memberships lately, and today I found out that it's official. Starting April 17, 2014, annual Amazon Prime memberships will cost $99. That's a $20 jump from the current rate of $79.
There are a number of benefits of an Amazon Prime account, including Prime Instant Video, the Kindle Owner's Lending Library, and – of course – FREE two-day shipping. It's definitely worth the upfront cost for some who frequently take advantage of these options.
If you've been considering an Amazon Prime membership, all I can say is get it now, before the price jumps! According to Amazon, individuals with memberships that renew before April 17, 2014 will still be charged the original rate of $79, but those that have accounts that renew after this date will be charged the new $99 rate.
If you start a FREE Amazon Prime trial membership today or in the next couple of days, your account will "renew" before the April 17 cutoff date, and you should only be charged the lower rate. You can also make an Amazon Prime account more affordable by sharing it with up to four friends or family members and splitting the cost.
What do you think about this new rate hike? Is Amazon Prime worth it for you?