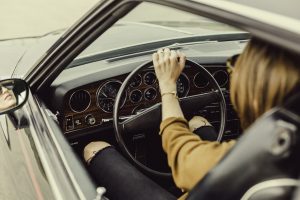 Are you shopping for a car for your teenager? Maybe they just got their car, or maybe they are heading out to college and need their own ride for their next journey. Either way, mom and dad are typically the decision makers in that purchase.
Think about it. We are the ones with the driving and purchasing experience. Even if they are paying for the car with their own hard earned money, they need help to make sure that they are making smart decisions.
What to look for When Buying a Car for Your Teen
When shopping for a car for a teenager, the stakes are high. That means that while you are likely on a budget, I know that your focus is on safety, as you should be. That said, you can't just forgo the other important factors. Here are some of the key factors to look out for when you are buying a car for your teen:
Safety
A larger vehicle has been proven to be safer for teen drivers. That being said, you don't want a vehicle that is too big. A mid-size SUV or pickup, or even a full or mid-size car would be ideal.
A larger vehicle may help prevent injuries to you teen in the event of an accident, but the focus should be on something else. The focus should be on how well your teen can handle driving the vehicle and the safety features that the vehicle has built in to help avoid an accident in the first place.
When shopping for a car for your teen, here are some of the safety features that you should be looking out for:
Electronic Stability Control (great for young, inexperienced drivers)
Sufficient airbags
ABS
Hands free controls
Connectivity
Help remind your teen to ignore their phone while driving by making sure their phone can connect to their car easily. I have a teen and she is required to keep her phone in the backseat at all times, but I know that she likes her own music so she can start her music from the phone before the drive begins.