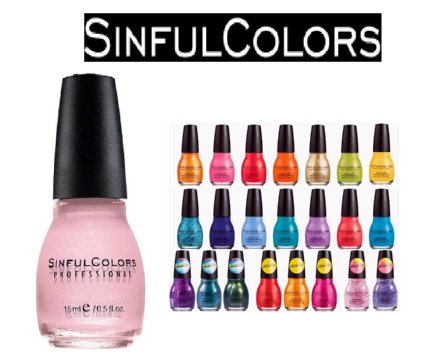 I don't know about you, but it's time for some new nail polish for me!
If you're a nail polish junkie like me, you're definitely gonna want to head over to Amazon for this next deal! You can pick up a lot of 10 Sinful Colors nail polishes for only $12.95 with FREE shipping! That makes the price of each polish just $1.30, and these normally sell for around $2.00 or more!
You'll receive random colors in this lot, and this also has some pretty decent reviews. I have several Sinful Colors nail polishes, and I can say that this is definitely worth the price! These polishes go on smoothly and don't chip too much.