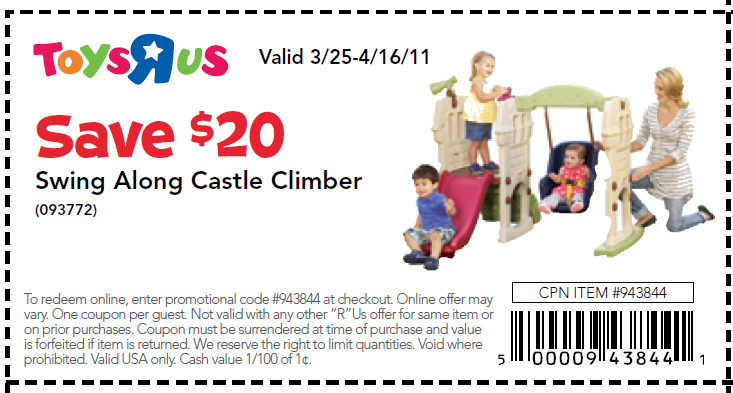 There are some GREAT promotions available on Little ykes Toys at Toys R Us right now:
First, get a free bowling set (21.99 value) when you purchase $100+ in Little Tykes products.
Combine all three promotions to get a sweet deal.  I have to get going but if you come up with a great scenario make sure to share in the comments.  I will update this post with your deals.
Thanks, Mary and Keeping Cents!