This week we are doing a series called Lunchbox Inspiration: Five Ingredients Five Ways. Let's talk about using ham as the main ingredient for school lunches. Visit here to see Monday's Lunchbox Inspiration using peanut butter and Tuesday's Lunchbox inspiration using cream cheese. Today we are adding pasta, pineapple, potato soup, veggies, turkey, and more to spice up ham lunches.
1. Pasta Salad with Ham– Try adding strips of ham to already made pasta shells! You can make it a bento lunch.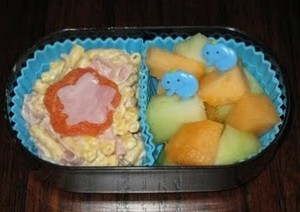 2. Ham and Pineapple Melt– Sound yummy? Instead of bread, you can use an English muffin with a pineapple as the outer ring. Melt with cheese. This should stay good in a child's lunch box that has a thermal pack.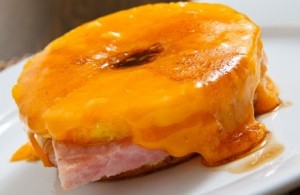 3. Ham and Cheese Sliders– This is different from just using bread. Try using a sweet roll like The King Hawaiian Rolls. Add ham, cheese, toppings, and call it a day.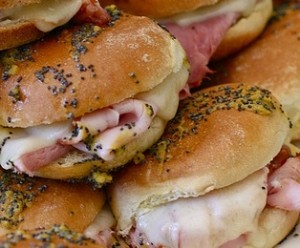 4. Ham and Potato Soup– Try adding ham chunks in a potato soup. The sky is the limit with soups. You can add any veggie or cheese inside the soup.
5. Ham and Turkey Wrap– Ham and turkey is a good combination. When using a wrap instead of bread, it can make a difference in taste. Add veggies like tomatoes or spinach.