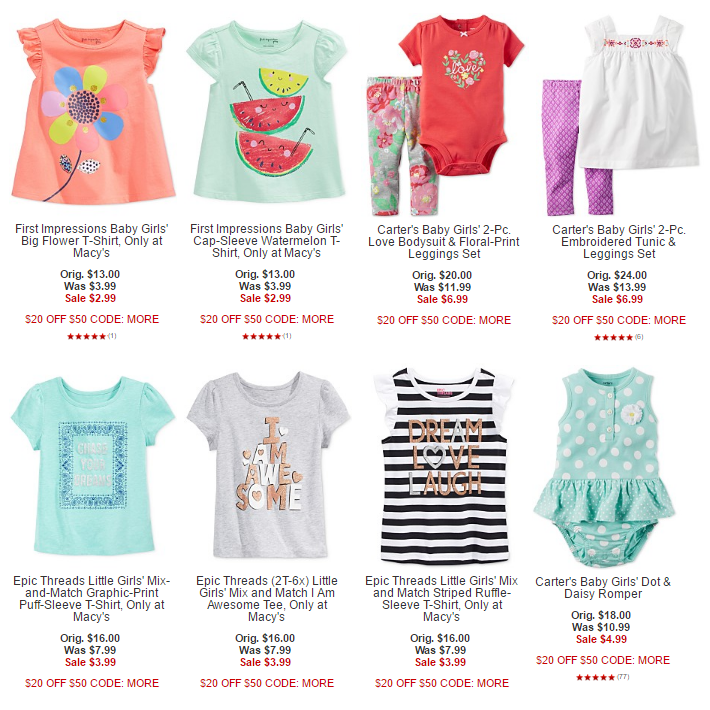 At Macy's right now they're offering $10 off your $25 order when you use coupon code MORE25 at checkout. Or if you have a larger purchase use coupon code MORE to save $20 off your $50 purchase. There are tons of different deals you could put together with these coupon codes so think ahead to anything you might need or what maybe for Christmas! My girls were always asking for sparkly skirts for Christmas so here's some ideas if you have girly girls like myself: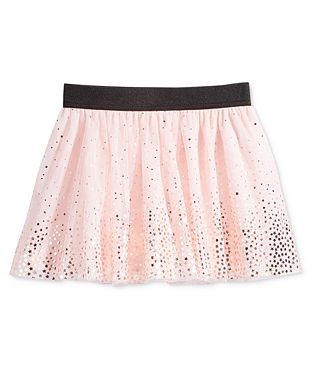 The Epic Threads Little Girls' Star Tulle Skirt is on sale for $5.99! It comes in black, white, blue, pink and maroon.

They also have lots of short sleeve t-shirts in their clearance section with prices start at $2.99! Plus you can stack the $10 off your $25 promo code on top of that making for some killer deals. So if you order 9 shirts for $2.99 each and got the $10 off your total would be just $16.91 or only $1.88 each!
Plus, don't forget, get free shipping on any order with a beauty item. Beauty items also start at just $4.00, which is MUCH better than the normal $10 shipping fee! But, keep in mind that the codes above exclude beauty items, so you can't use these as your filler as well. Bummer!