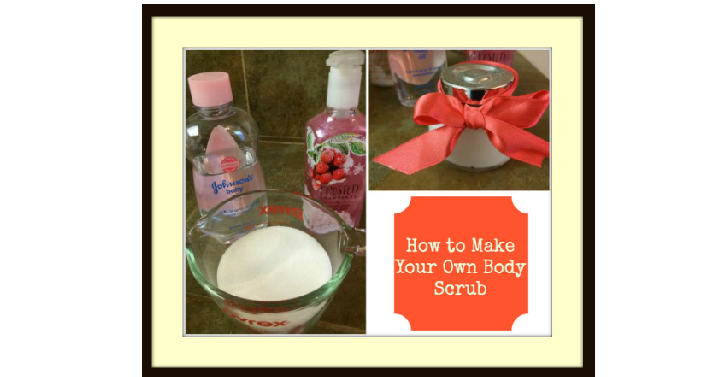 Do you every notice your skin becoming dry and cracked during these cold winter months? I love using body and foot scrub to help smooth and moisturize my skin. But it can become expensive when you keep buying them from the store. I discovered that it's super simple to make your own body scrub and it's cheap! You could even put a bow on these and make them into super cute presents for friends and neighbors.  A lot of the items you may already have in your home. Here's how to make it:
Ingredients: 
2 Cups Sugar
1/4 Cup Baby Oil
1/4 Cup Favorite Liquid Soap (I used Bath & Body Works Deep Cleansing Hand Soap)
Directions:
Pour all ingredients into a bowl and mix together. Mix well until well combined. That's it! Then you can put as much as you want into smaller containers and give them away.