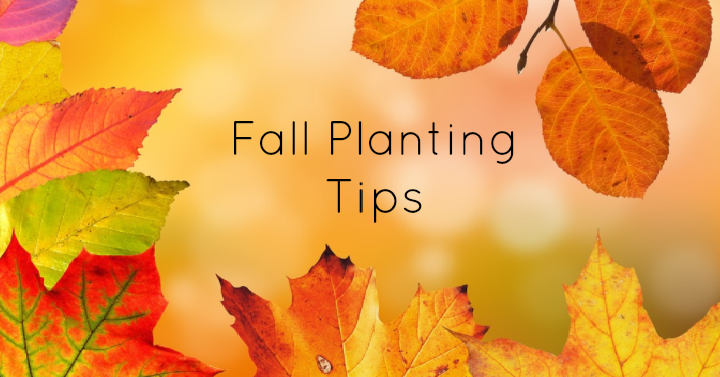 It's that time of year when the leaves are changing and you feel the crisp chill in the air. It's fall. You may not know this, but fall is the perfect time to plant a variety of perennials, bulbs, trees and shrubs. If you're excited to get your yard ready for the fall season, check out these simple tips that may help your planting be a little more successful.
Preparation– Before you begin your planting you need a plan on what you will be doing. Make a map of your yard either on paper or in your head. Write down what you need to buy like bulbs, perennials, trees and shrubs. See how much sun/shade each item needs and be sure to place it in those locations.
Weather– Look at your weather for the next week. If you have a sudden drop in temperature you may want to wait until it gets back to the normal temps. It's  also best to plant in the morning avoiding the warmer time of the afternoon.
Bulbs– Bulbs are one of those items what works so well when planted in the fall. They will work their wonders underground until spring comes so you can see their beauty. You want to start planting your bulbs when the evening hits 40 to 50 degrees. You want to plant at least 6 weeks before the ground freezes.  If you live in Utah be sure to check out this page The Gardener's Almanac by USU extension. It has some more awesome tips on bulbs, trees and shurbs.
Watering– You may think that since the weather is cooler you don't need to water. That's false. You will need to water often if your fall is dry with no precipitation.
Enjoy your fall planting. This season is also a great time to trim back those bushes, hedges in preparation for the snow. This way you won't have broken branches in the winter time. Clear out old trees that could be damaged by heavy snow as well. With the cool, crisp weather, fall is a great time to be outdoors.