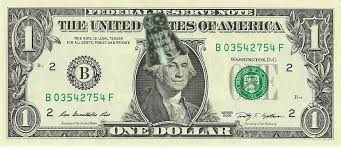 The time has come to make another round of New Year's resolutions. Since this is a frugal living blog, I figured we'd focus on how to make and keep financial resolutions today.
Now, now—I know what you're thinking…
"Not me! I can never keep financial resolutions, so what's the point?!"
Well, this year it can be different. All you might need is a different approach this year. With a little tweaking of your New Year's resolution making skills, you could be on a better financial path this time next year!
Make Financial Resolutions This New Year
Before you can keep financial resolutions in the New Year, you'll need to make some first, so let's get started…
Be realistic. It's great to have lofty financial goals, but is acheiving them in one year realistic? You may not be able to pay off your entire mortgage this year or even all of that lofty credit card debt, for instance, but you can pay off a big chunk. You also probably won't be able to save up $10,000 in a year if your income is only $20,000, but you can get a good start. Before you make financial resolutions, make sure that they're realistic and doable. Otherwise, you run the risk of not being able to keep your financial resolutions for yet another year.
Be specific. Sure you want to save a little nest egg, but how much? Everyone wants to pay off debt, but exactly how much debt do you want to pay off. When you're making your financial resolutions this year, be as specific as possible. Moore specific goals are easier to work toward, since you can see and measure your progress along the way.
Give yourself a deadline. A little pressure never hurt anyone, so give yourself a deadline to accomplish your goals. Or, give yourself several deadlines so you can keep working toward your goals all year long.
Keep Financial Resolutions This Year
Now that you've made your financial resolutions, it's time to stick to them!
Get an accountabili-buddy. Enlist the help of a friend to help you keep financial resolutions this year. Your resolution buddy shouldn't be afraid to say something when you stray from your frugal ways and can help you stay on track. It's much easier to keep financial resolutions if you have someone to answer to. In turn, you can also help your buddy stay on track with his or her resolutions this year.
Put it in black and white. Writing them down on paper can also help you keep financial resolutions this year. Putting something in black and white somehow makes it more official and you're more likely to stay on track. You can also place your resolution in a place that you're sure to see it every day—on your bathroom mirror, on your refrigerator, in your wallet, or taped to your credit card.
Revisit resolutions all year. It won't hurt to remind yourself of your financial resolutions all year long. In fact, having a constant reminder of your goals can help tremendously. Be sure to sit down and take a few moments every week or month to track your progress. By doing this, you'll be able to see if you're going off track and make corrections.
Finally, don't beat yourself up if you slip here and there. No one's perfect, so keep in mind that one little slip does not mean that you can't keep your financial resolutions this year. If you've made progress with your goals, don't give up because of one little mistake. Keep at it, and keep pluging away at your financial goals!
More Frugal Living Resources: