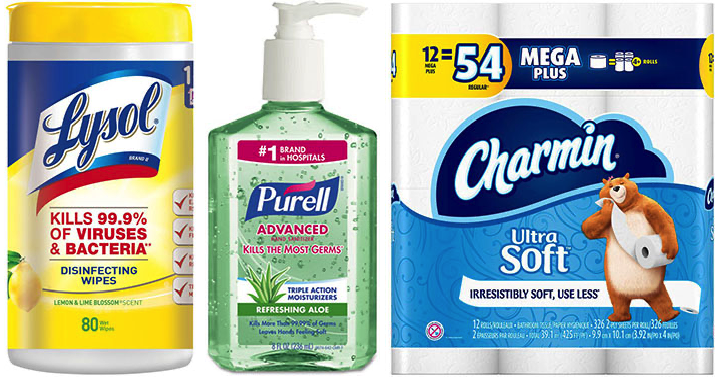 Lately, it seems like all of the essential items during this pandemic—such as hand sanitizer, toilet paper, disinfectant wipes, just to name a few—are running out of stock very quickly. Some items are selling out before most people even have the chance to add it to their cart. It's extremely frustrating for a lot of people, and we feel your pain.
So we've come up with a solution!
We've just created our very own Telegram group! This app is just what you need to keep up with our hottest deals! Telegram is a FREE cloud-based instant messaging and voice over IP service. Telegram client apps are available for Android, iOS, Windows Phone, Windows NT, macOS and GNU/Linux. Best of all, if you get the app version on your phone and join our group, you will receive an an alert right to your phone the second we post something HOT.
Now keep in mind we hate spam as much as everybody else, which is why we ONLY plan on posting items that are likely to sell out and mega hot deals. So if you receive an alert from us, we highly suggesting buying the item ASAP if you need it, because the item will likely sell out fast.
Telegram can be used and installed just like other messaging apps. You can download it from Apple's App Store or from Google's Play Store – look for the paper airplane logo. After the welcome screen, you'll be prompted to enter your phone number and then add your name and a picture. The next step is to find friends and start a chat.
Our group can be found at: https://t.me/CommonSenseWithMoney.
We hope this helps everybody out during this extremely frustrating time. We're all in this together and we WILL get through this together!
NOTE: This new Telegram system will replace our text alerts program we currently have because it is more cost effective and faster to reach you all. Thank you for understanding.