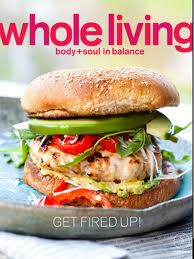 Get a  up to a two-Year Subscription of Martha Stewart's Whole Living Magazine for only $3.99 per year when you use COMMONSENSE when you check out. You get 10 issues per year for this price which comes out to just 40¢ per issue!  Magazines are a great source of high value coupons!
About Whole Living Magazine

Whole Living magazine provides smart ideas on taking care of yourself, your family and the planet in ways that are natural and sustainable. Whole Living magazine promotes wellness, fitness and beauty, balance, community and living green.
Offer valid for a one or two year subscription and through midnight EST 7/31.