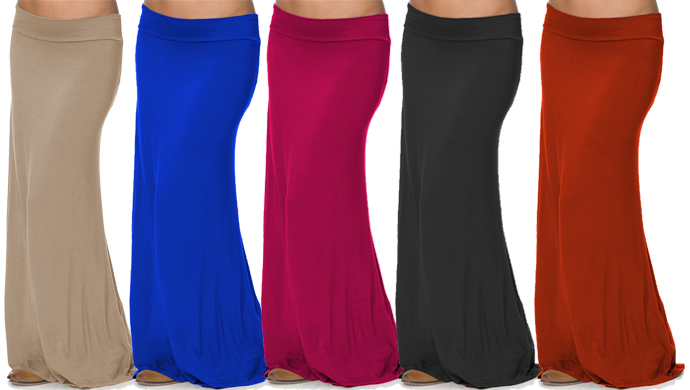 Head over to 1SaleADay.com
and pick up this maxi skirt for just $14.99 with FREE shipping. There're lots of colors to choose from, and the skirt has a wide waistband and is meant to sit on your hips. It's 40.5″ long, so for most of us, that would be about ankle length.
This is a daily deal (1/3/14), though, so you'd better hurry and grab one if you want one!
Check out the Cents of Style scarf deal today too!