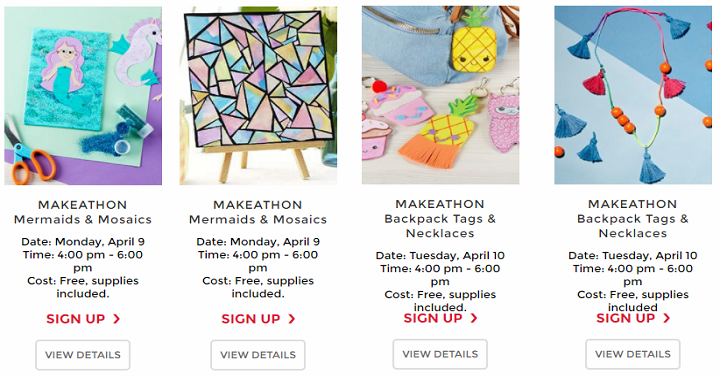 Looking for something to do this weekend with the kids? Head into Michael's stores on Sunday, April 8th and participate in the Free Photo Frame Sunday Event. Kids can create and customize photo frame with free supplies! This event is happening from 2 – 4 PM while supplies last.
Then each day through the 14th they'll have a new free event! Mark your calendar for your favorite event!
April 9th – Mermaids & Mosaics from 4-6pm
April 10th – Backpack Tags & Necklaces from 4-6pm
April 11th – Colorful Slime from 4-6pm
They do have a place for you to sign up on their site so make sure you do that. Each of these activities are perfect for kids ages 3-8.