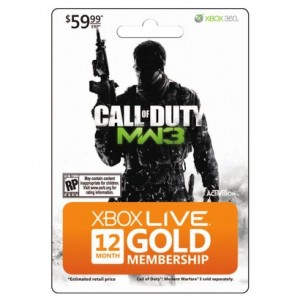 Today only, Target.com has the Microsoft XBOX LIVE 12 MONTHS GOLD Membership $45 plus free shipping! This is marked down from $59.99.  
Xbox LIVE is the online service for your Xbox 360. With a Gold membership, play Kinect and controller games with friends no matter where they are. Instantly watch HD movies, TV shows and sports, and with Kinect, your voice is the remote control.
You can also pick up the uDraw Tablet Collection for $25 Shipped! That's down from $49.99.  
The only creative tool of its kind, the uDraw GameTablet offers endlessly imaginative gameplay, new functionality and hands-on fun.
Check out all the Target Daily Deals here!  This is gamer day so check it out!